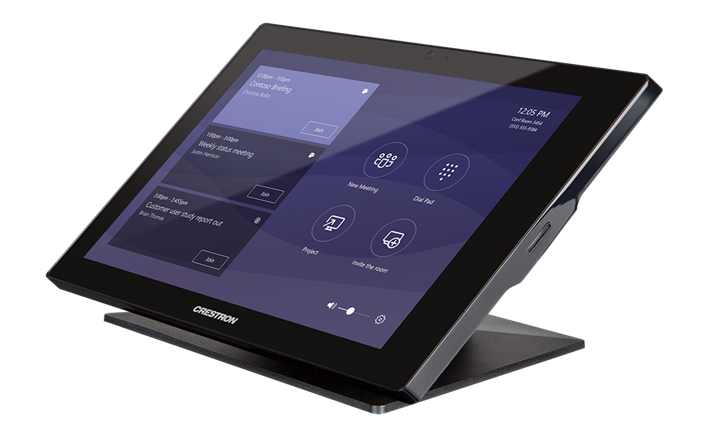 Flex C160-T video conference integrator kit
Crestron
Select the Overview or Tech Specs tab button to view related content below.
Enterprise-grade 10" touch screen
A 10" high-definition touch screen makes the Crestron Flex C160 system easy for everyone to use. The full-color user interface provides quick access and intuitive operation through a customizable, feature-rich UI familiar to users of Microsoft Teams and Office 365. These PoE powered devices are secure, and easily managed using Crestron XiO Cloud for settings and remote support.
Crestron XiO Cloud
Deploy, monitor, and manage your workplace technology on a single platform. Built in Microsoft Azure IoT Hub and winner of the 2018 Microsoft Global Partner of the Year award for IoT, Crestron XiO Cloud allows for streamlined management of the entire Crestron platform. Deploy–reduce installation time by up to 90%. Manage–configure up to thousands of devices in the same time it takes to configure one. Monitor–resolve events remotely to improve device uptime. Evolve–gather usage data to reveal areas for improvement with no programming.