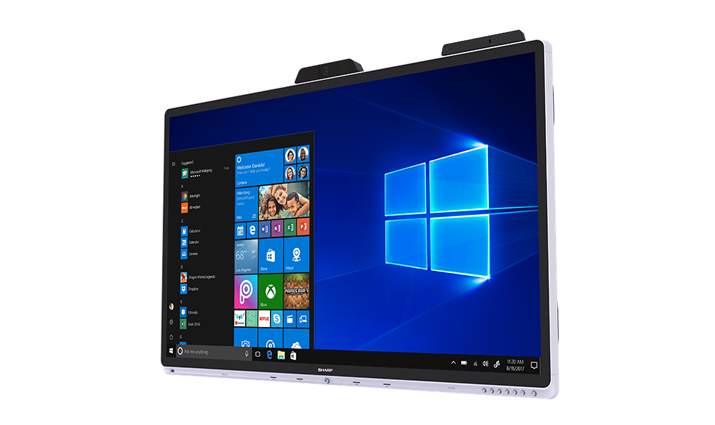 PN-CD701
Sharp
Monthly financing options available in shopping cart with qualifying order. Terms and conditions may applyLearn more
Select the Overview or Tech Specs tab button to view related content below.
Effortless device sharing
The Windows collaboration display has built-in wireless casting that works with Windows and Android devices. As a result, you can simply connect your own device to the display and easily share and display any information.
A more natural approach
With its 10-point Projected Capacitive (PCAP) touch technology and direct optical bonding, it provides a more accurate and natural experience. Writing on-screen is just as quick and effortless as writing on a flip chart or whiteboard. By using either a finger or pen, notes and comments can be quickly added as simple text or by drawing freehand to highlight changes and annotate the information on-screen. This means that, in boardroom presentations, you can quickly give the big picture overview, but also focus on key details to keep everyone engaged and "eyes up."
Walk in, plug in and work together
It is so simple to walk into a room, plug in your device and start working together straightaway. Just connect with its specially engineered, 8m long USB-C cable and it automatically switches to the right input for whatever information you want to display. You're instantly ready to start your meeting.