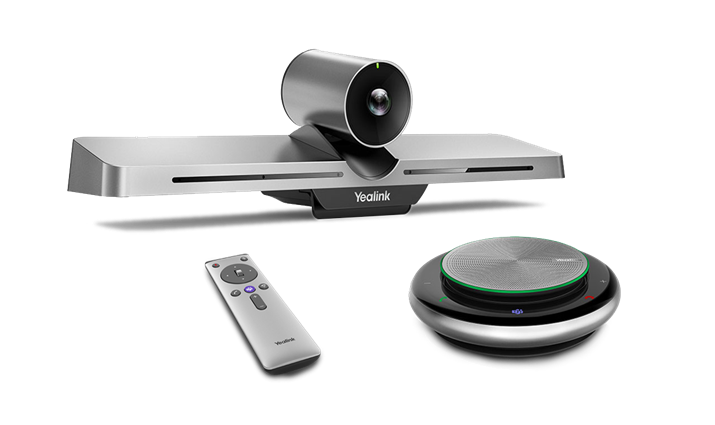 VC210 Teams edition **special offer**
Yealink
Select the Overview or Tech Specs tab button to view related content below.
Limited time offer
Enable remote work now with the VC210 and the coupon code "Yealink4Teams" at checkout.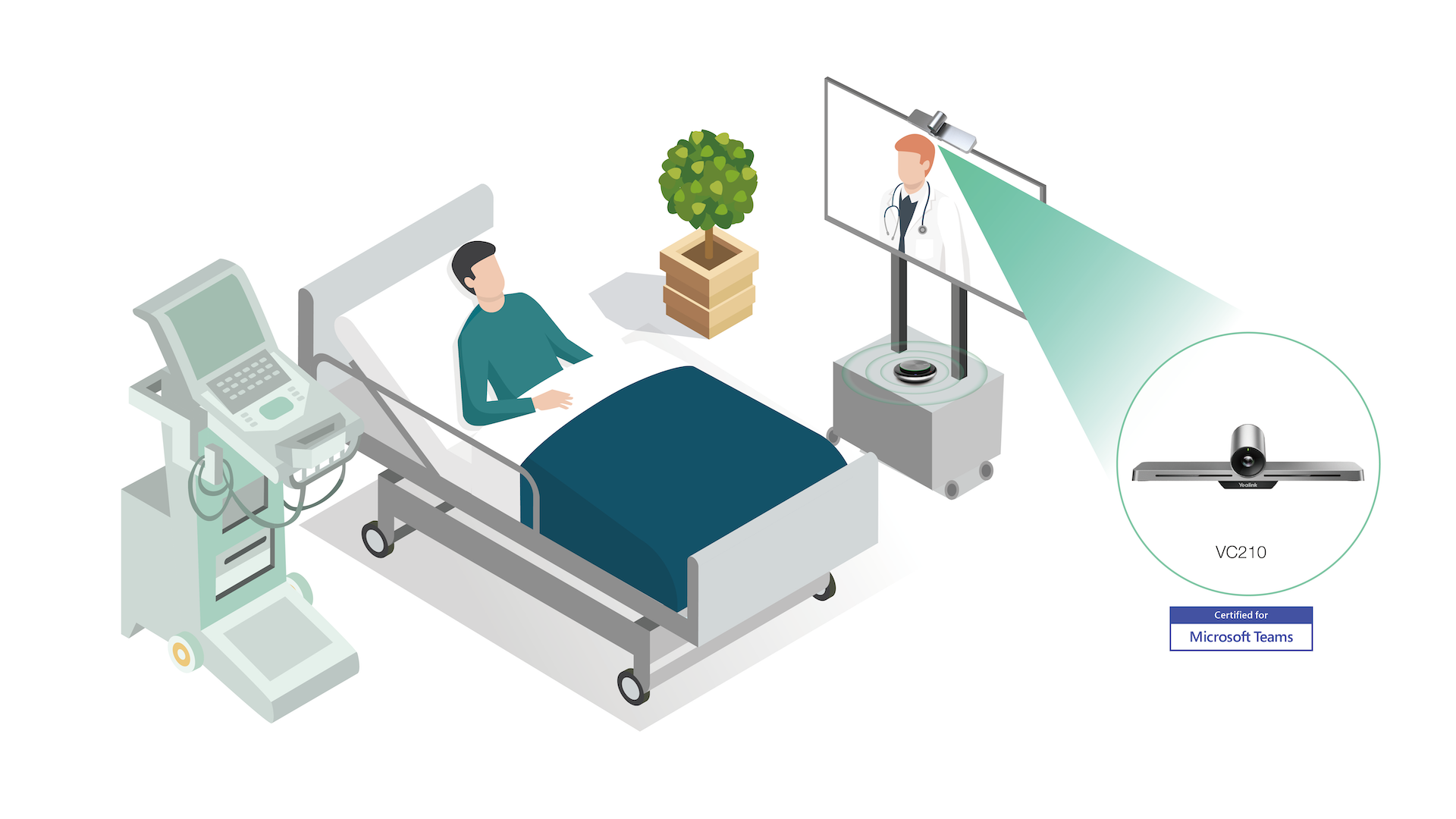 Streamline care
The Yealink VC210 collaboration bar allows doctors to interact with their patients remotely, improving efficiency, saving time and money.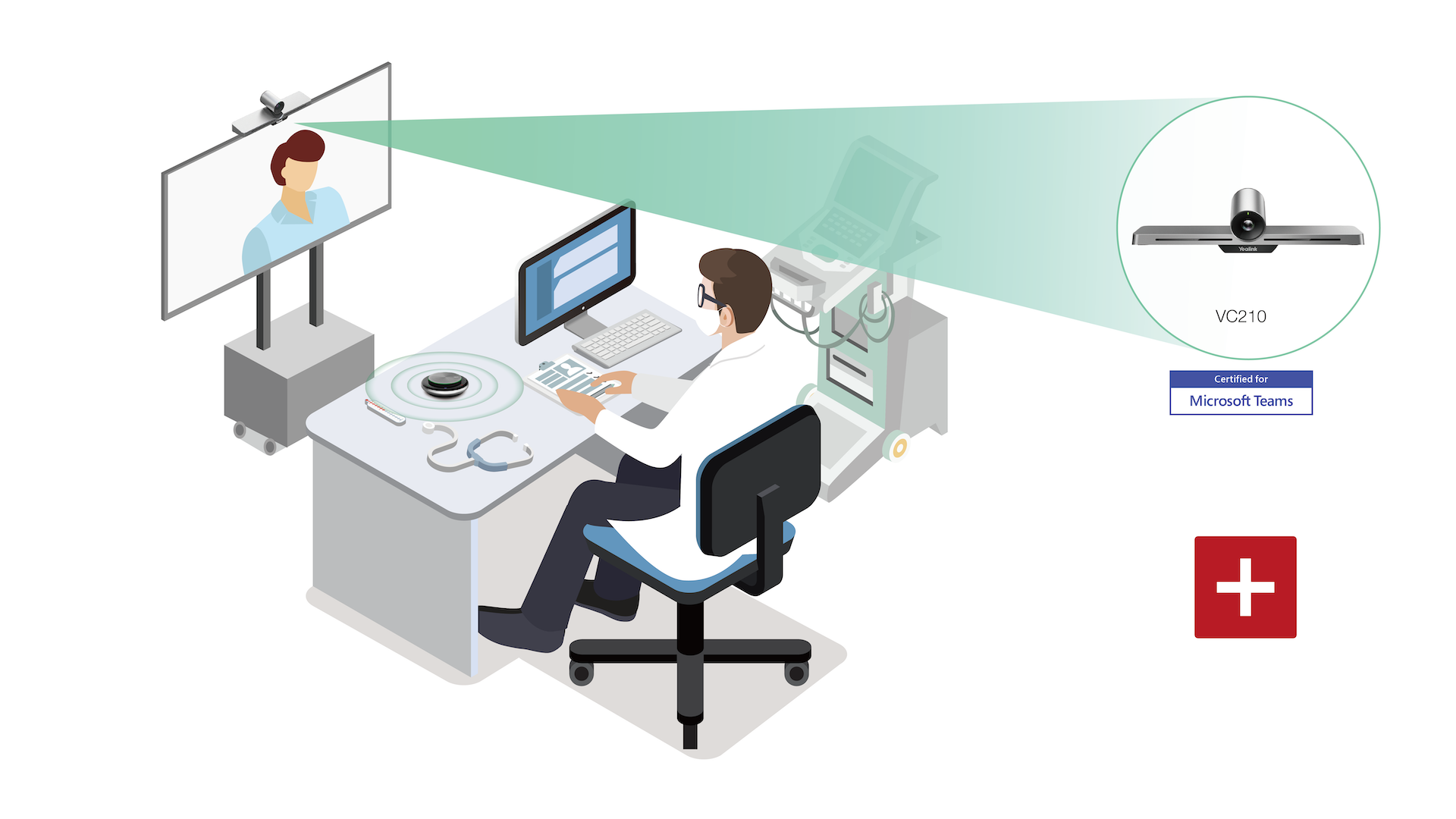 Capture the details
The Ultra HD 4K camera features auto-framing with a 120-degree diagonal field-of-view to ensure that every participant can be clearly seen during the meeting, even the participants seated to the camera. The vivid meeting experience greatly enhances small-space meeting collaboration.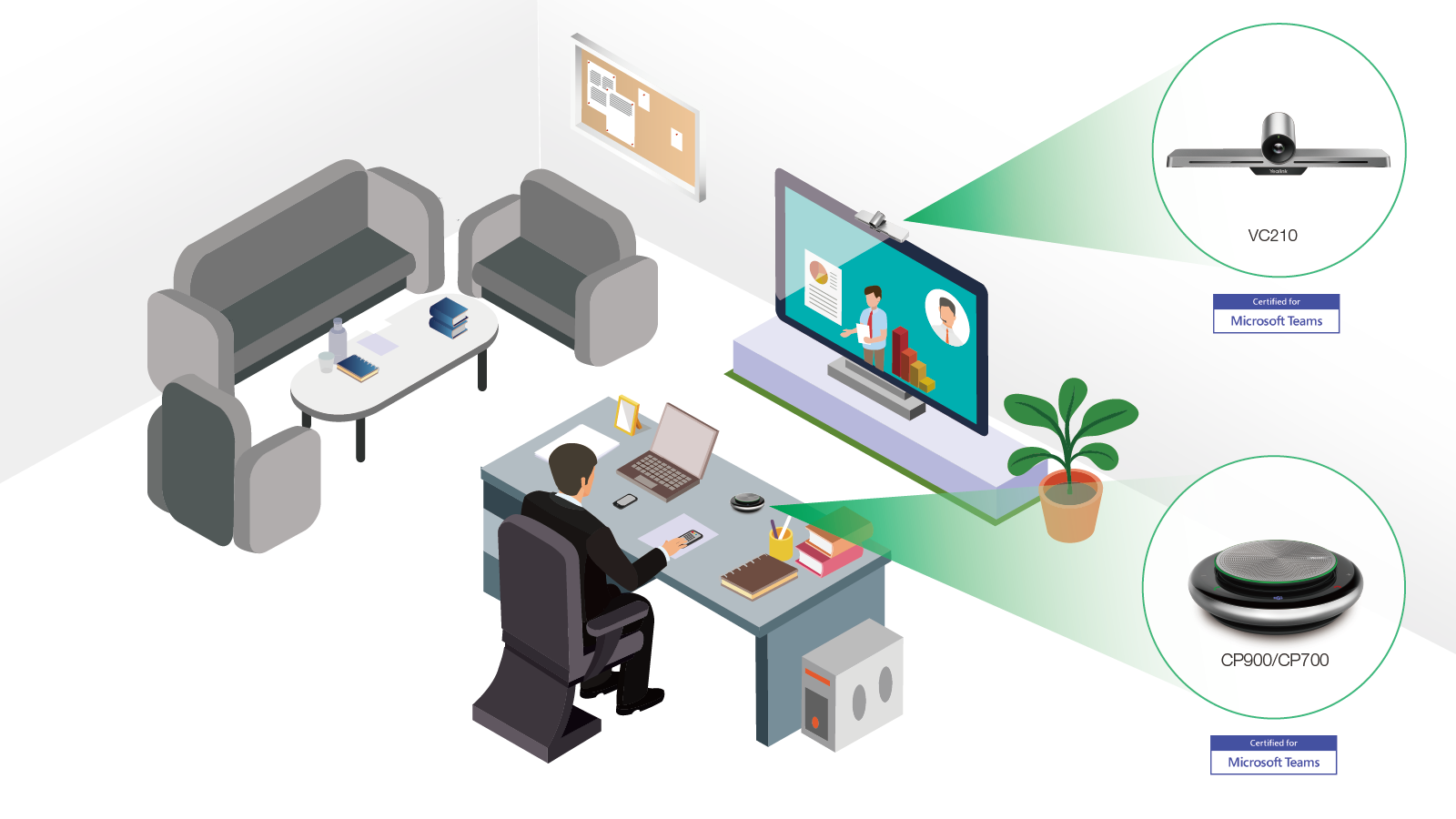 An executive boardroom at home
Turn your home office into a professional executive boardroom with the VC210 attached to a large TV screen. Sit back and enjoy all-day meeting with a broad visual experience and easy remote meeting management. Along with noise-cancelling HD voice capability and simple device, the VC210 powers your leadership in a, compact, efficient, comfortable and effective home office solution.