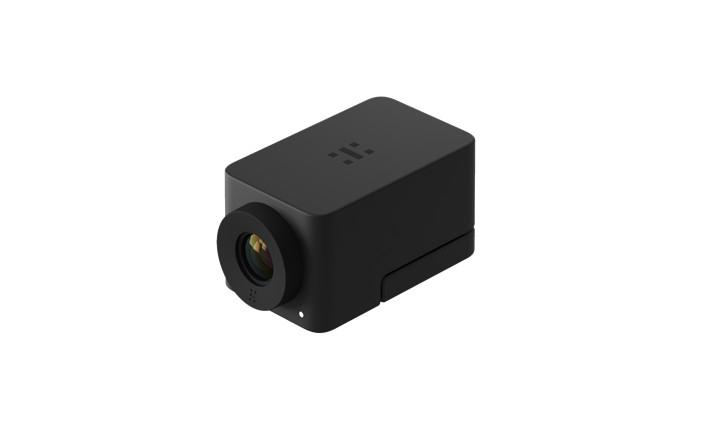 IQ
Huddly
Select the Overview or Tech Specs tab button to view related content below.
120° wide-angle horizontal field of view
Small meeting rooms that weren't designed for group video can be a challenge. Screens are usually too close to participants and not everyone can be seen. This leads to frustration and loss of engagement. Huddly IQ's 120° wide-angle lens makes sure everyone is seen and feels part of the conversation.
Genius framing
Huddly IQ detects the people in its field of view and responds by automatically framing them. The frame adjusts when people enter and leave the room, removing the need to control the camera manually. Our software team is constantly training the camera to understand more of what it sees, meaning its capabilities will expand over time.
Advanced room analytics
Huddly IQ gives organizations crucial insights into how their meeting spaces are being used, with high-quality analytics data accessible via the Huddly InSights API. Huddly IQ can detect and count the people in the room in real-time. This analytic data can be accessed with our SDK and then securely shared with management dashboards.