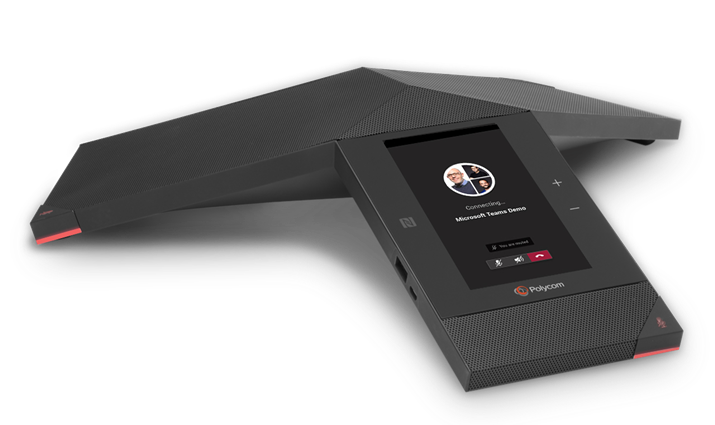 Trio 8800
Poly
Monthly financing options available in shopping cart with qualifying order. Terms and conditions may applyLearn more
Select the Overview or Tech Specs tab button to view related content below.
Versatile and flexible
Use Trio 8800 with a native Microsoft Teams experience as your conference room phone or operate it in USB mode for world class audio with your Skype Room System. For customers beginning their journey from other IP PBXs, operating the Trio 8800 in the Skype for Business profile allows dual registration accommodating both platforms.
Eliminate background noise
Eliminate non-speech background noise with Polycom NoiseBlock. Noises like keyboard typing or paper shuffling can derail your conversation, especially when they happen close to the microphone. Polycom NoiseBlock listens sound that occurs when no one is talking and automatically mutes your microphone. As soon as you start speaking, the microphone is un-muted again so you are always heard.
Simple and flexible
The Polycom Trio 8800 is designed to make your meetings work. Join meetings in an instant with the click-to-join meeting reminder. Mute buttons on each of the trio's 3 legs simplifies operation and reduce mistakes. Trio offers even more flexibility, easily pair a mobile device or laptop to Polycom Trio using USB when you need to.