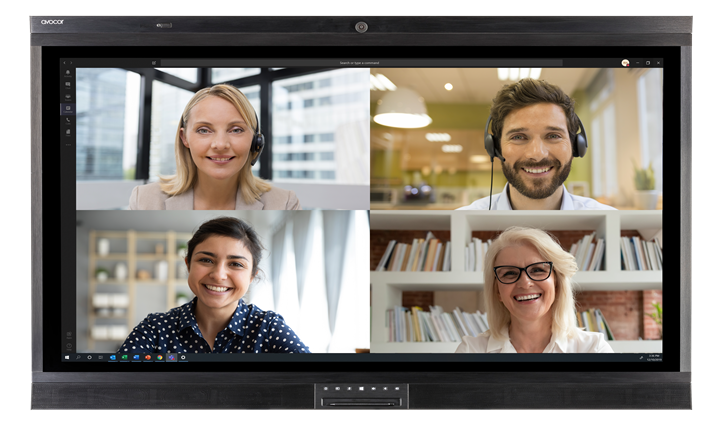 AVW-6555 Windows collaboration display
Avocor
Select the Overview or Tech Specs tab button to view related content below.
Intuitive writing experience
Available as a 65" display solution, the WCD by Avocor delivers 4K screen resolution and the pen-aware, optically bonded glass, with up to 20 points of touch, utilizes the latest InGlass touch technology to create an exceptionally smooth, responsive and pixel-precise writing experience. Supporting up to 4 passive pens, the display offers object recognition as well as easily switching between pen, finger and palm to deliver a realistic writing experience, creating a fluid collaborative environment for users in real-time.
Security and confidentiality
Because the Windows collaboration display by Avocor is an extension of the connected PC device, access is locked down to the device connected and ensures no data is left on the WCD. This increases security and confidentially when working on the display and leaving the meeting space.
Start meetings on time
Immediately drive content from a laptop to the display with the included Type-C cable, allowing access to content, control of the integrated camera and far-field mic array for video and audio, as well as providing hardwired Ethernet connection and charging power to the laptop. This innovative connection finally delivers on the promise that meetings can start in seconds, not minutes.