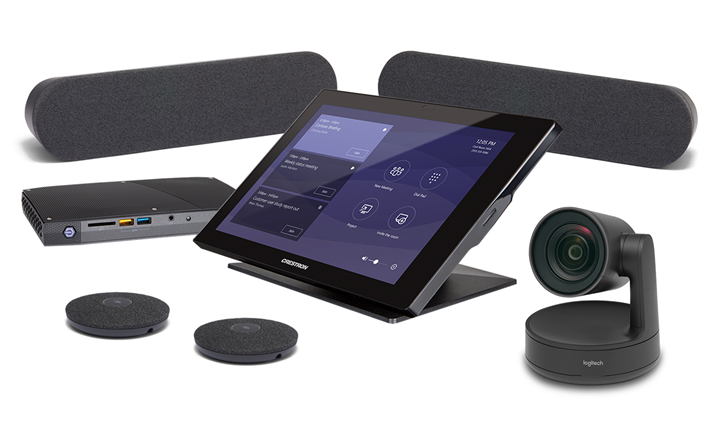 UC C160-T Medium room system
Crestron
Monthly financing options available in shopping cart with qualifying order. Terms and conditions may applyLearn more
Select the Overview or Tech Specs tab button to view related content below.
UC C160-T medium room system
Accommodating up to 11 participants, medium sized meeting rooms are defined to be as large as 4.5 meters by 6 meters.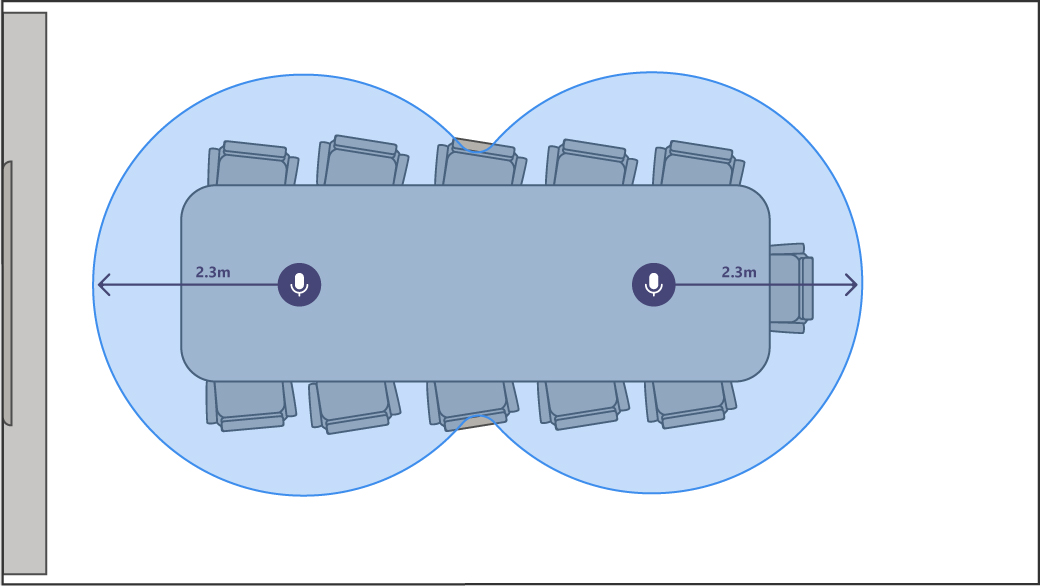 Microphone
Two microphones sit on the table positioned within 2.3 meters of each participant.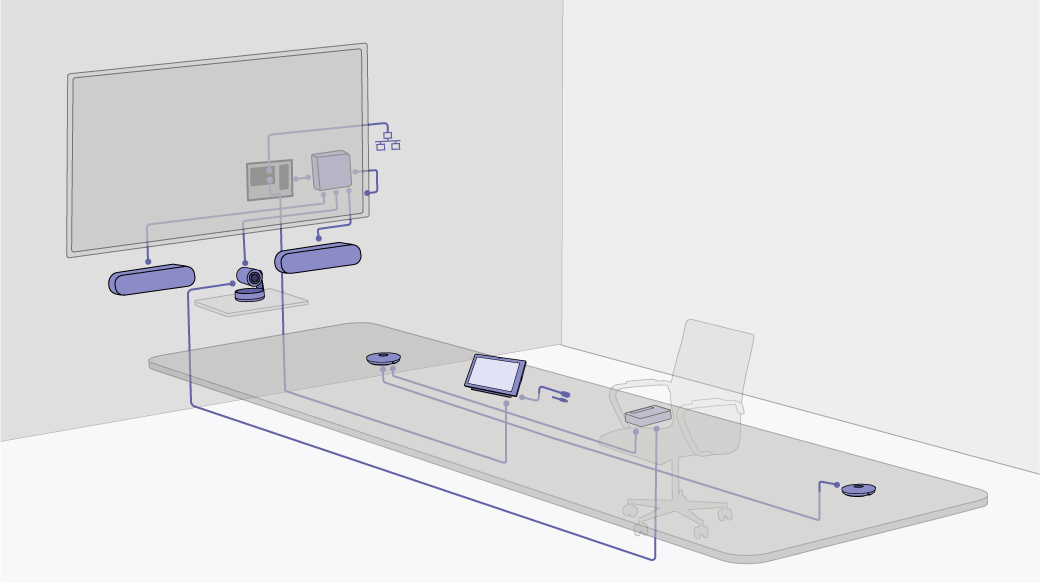 Speaker
A speaker sits on the wall at the edge of the room positioned within 4.5 meters of each listener.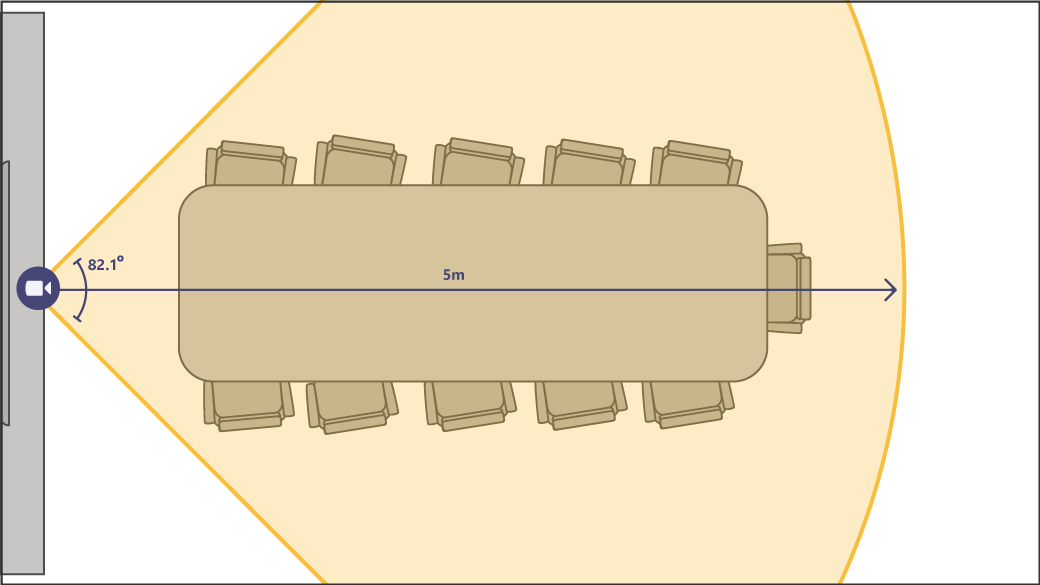 Camera
The camera is designed to be located on the wall or at the edge of a room with an approximate distance of between 1 to 5 meters of each participant and with a horizontal field of view of 90º or more.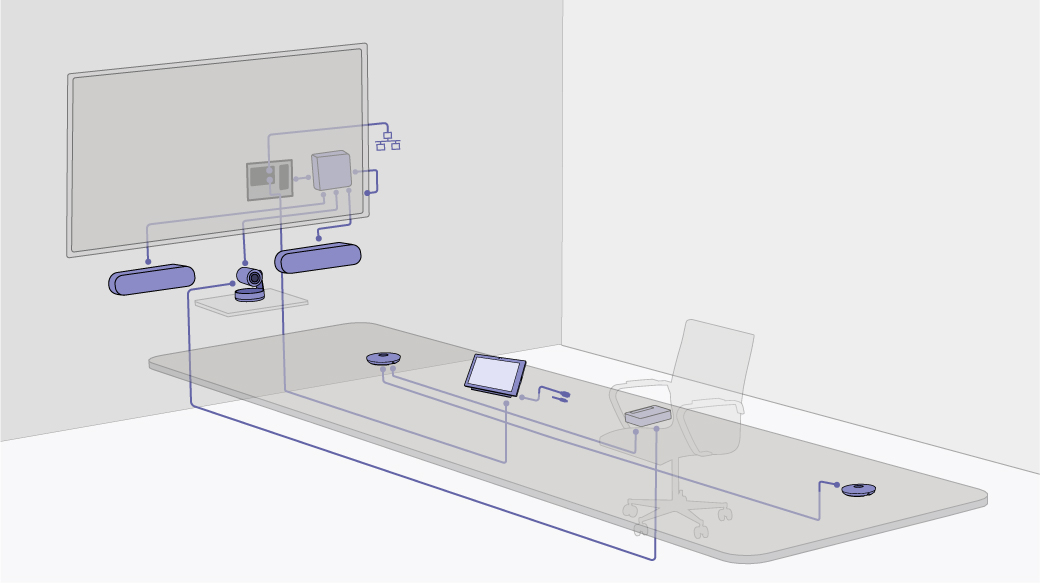 Cable management
Cabling needs are an important, but often overlooked but important part of room system design. This cable layout details an ideal layout with all the necessary cables, connections, and paths necessary to connect all the components of together. The detail does not show the cable lengths to scale.
Similar products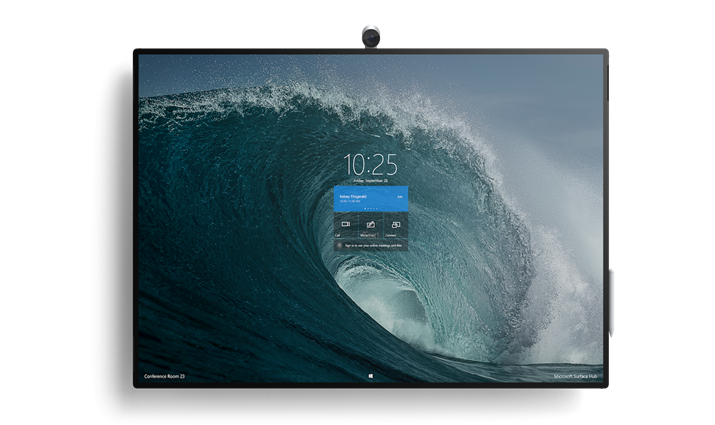 Microsoft
Surface Hub 2S
Take teamwork anywhere with Surface Hub 2S, the all-in-one digital whiteboard and meetings platform.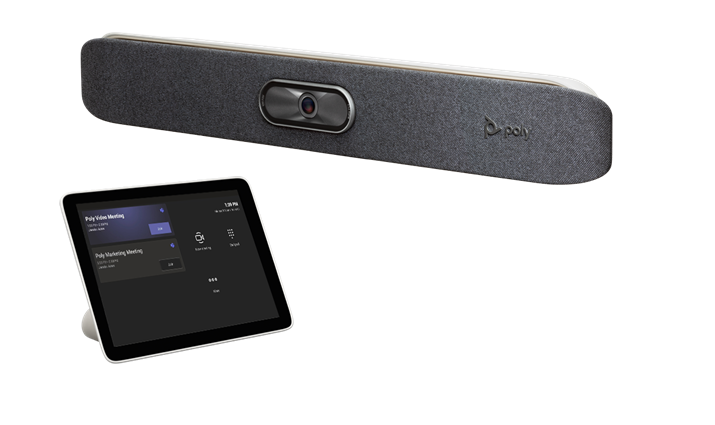 Poly
Studio X30 with TC8
$1955.75
Experience boardroom quality audio and advanced camera capabilities, all miniaturized into a video bar.