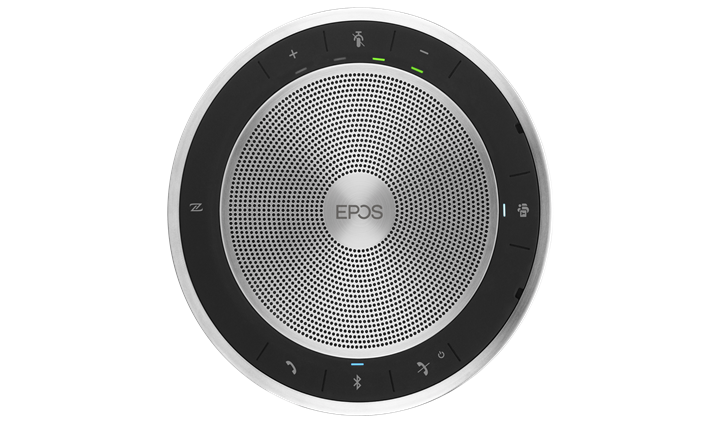 EXPAND SP 30T (incl. dongle)
EPOS
Monthly financing options available in shopping cart with qualifying order. Terms and conditions may applyLearn more
Select the Overview or Tech Specs tab button to view related content below.
Enjoy instant conferencing anywhere
With its lightweight design, Bluetooth or USB-C plug'n'play and multi-point connectivity with up to three devices, the speakerphones are not only convenient as a personal device for instant conference calls on the go. It can also be used as a shared tool in huddle spaces as well as small to mid-sized meeting rooms.
Get exceptional audio performance for conference calls, music and multimedia
Two noise and echo cancelling microphones with a long-range voice pick-up and an ultra-low distortion speaker with clear voice reproduction provide an exceptional speech and audio experience for conference calls, music and multimedia.
Natural conversation experience
With industry-leading duplex performance that allows simultaneous speak, the speakerphones provide a natural conversing experience even in challenging environments.