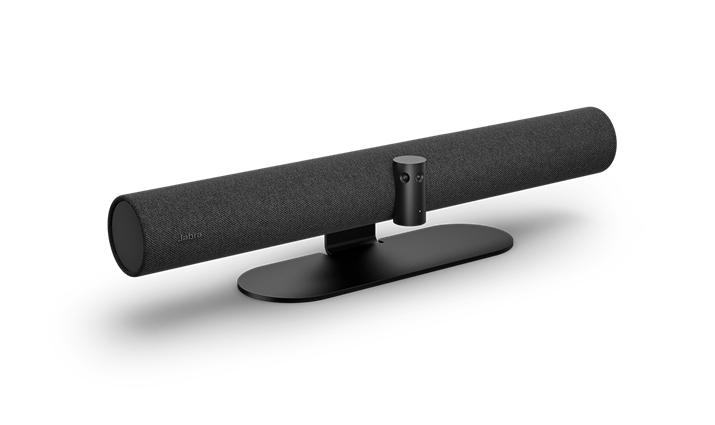 PanaCast 50 black
Jabra
Monthly financing options available in shopping cart with qualifying order. Terms and conditions may applyLearn more
Select the Overview or Tech Specs tab button to view related content below.
Fully immersive meetings for everyone
Virtual Director uses both AI-based video and audio streams, as well as our proprietary intelligent algorithms, to automatically adjust the frame according to what's happening in the meeting, detecting active speakers to deliver a remote meeting experience that's fully immersive and responsive. At the same time, this intelligent software uses our AI technology to understand what's happening in the room and react accordingly, perfectly framing active speakers without cutting the people around them off.
Safety insights & guidance make your meeting rooms safe again
Safety Capacity and Room Usage Insights generate anonymous room occupancy data for your meeting rooms, with our immersive 180° field of view covering the whole room, so there's no chance of participants being missed because they're out of frame. As well as two independent video streams, a third independent data stream maintains a constant 180° view, ensuring full room coverage for People Count data, even when both video streams are zoomed in on a specific person or piece of content. PanaCast 50 will automatically notify you (and whoever is in the room) in real time, as soon as your pre-defined room occupancy guidelines are breached.
Share your whiteboard with the world
We've reinvented the whiteboard for modern working, with our innovative new whiteboard streaming feature. Our 180° field of view allows you to share your whiteboard content in real time, even if it's angled sharply away from the camera, so everyone in the meeting can see what's on the board, whether they're in the room or not. Our intelligent software automatically corrects the perspective to ensure the best view, while enhancing the image in real time, reducing shine, gloss, and shadows, and enhancing color and contrast of marker strokes.