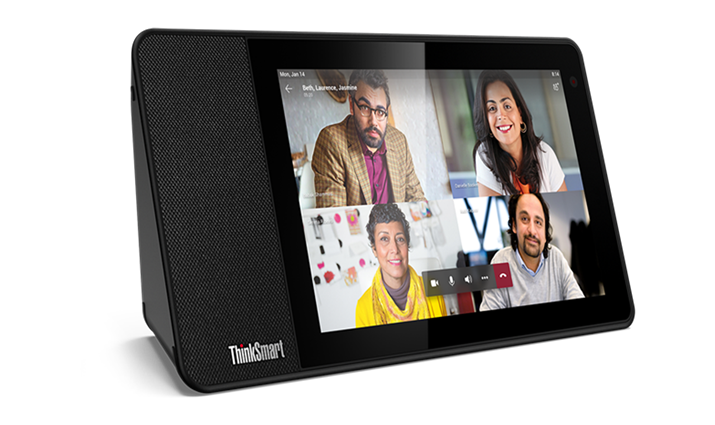 ThinkSmart View
Lenovo
Monthly financing options available in shopping cart with qualifying order. Terms and conditions may applyLearn more
Select the Overview or Tech Specs tab button to view related content below.
Better together
The ThinkSmart View was built to work better together with your PC, to make the most of your workspace and device set up. Unlock your display with Windows Hello on your PC, screen-share between the devices so you can see content and presenters at the same time, and channel administrative tasks to your ThinkSmart View so you and your PC can focus on productivity without sacrificing collaboration.
Hands-free with Cortana
Never miss a beat with Cortana helping you. Leverage AI capabilities to make requests like "What is on my calendar today", "Share this document", and "Join my meeting" with your voice, allowing you to stay in the flow of work while keeping up with your to-dos.
Go team
As a fully dedicated Microsoft Teams device, the ThinkSmart View brings all your favorite and familiar Teams features like chat, meetings, calls, calendar, and files to your fingertips. Go beyond standard meetings and callings with powerful built in mics and speakers and dedicated camera for the most immersive collaboration experience.
Always secure
Stay in control of your meetings and calling security by flipping built-in camera shutter and microphone mute button. Ensure that your data is protected in use and at rest with a 4-digit access PIN and the enterprise grade services that meet Microsoft 365 privacy, security and compliance commitments.