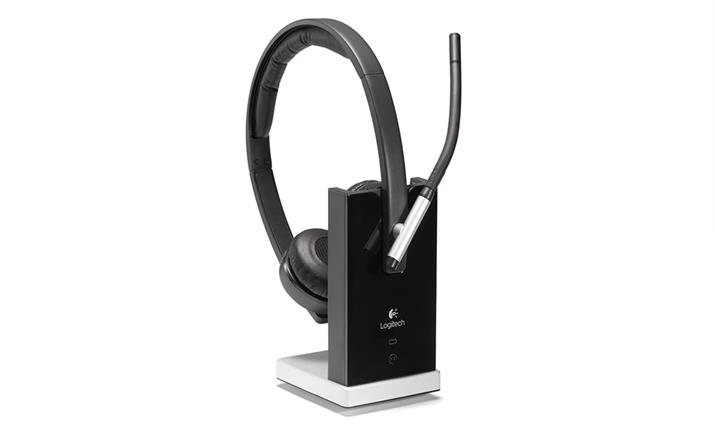 H820e Stereo Headset
Logitech
Monthly financing options available in shopping cart with qualifying order. Terms and conditions may applyLearn more
Select the Overview or Tech Specs tab button to view related content below.
Up to 300-ft (100-meter) wireless range
Enjoy the freedom to move widely around the office during conference calls while staying productive.
DECT spectrum wireless connectivity
Provides exceptional wireless range that won't interfere with Wi-Fi devices in your office.
On-boom mute button and mute indicator LED light
Intuitively located on the boom, the mute button is easy to identify. An LED light that can be seen while wearing the headset provides a visual mute status by glowing red while muted.
In-call LED indicator light
Located on the backside of the boom, this provides a visual alert to those behind you that you are on a call, preventing accidental disturbances during calls.
Up to 10 hours of wideband talk time
Hear and be heard all day in true wideband audio, ensuring those on both sides of the call enjoy a life-like listening experience. Includes a charging base.
Intuitive on-ear call controls
Control the call with on-ear answer/end, volume up/ down buttons. The raised button design provides a point of reference for your fingers so you can feel the buttons you're pressing.