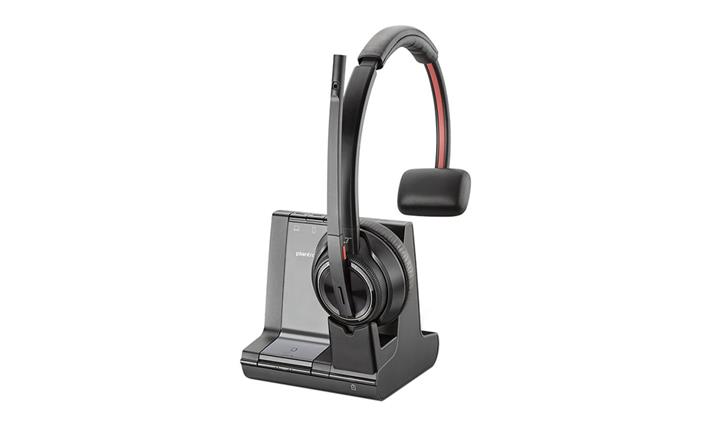 Savi 8210 Office
Poly
Monthly financing options available in shopping cart with qualifying order. Terms and conditions may applyLearn more
Select the Overview or Tech Specs tab button to view related content below.
More choices. Better adoption.
Some workers like a stereo headset. Some lean towards mono. Others prefer to keep their options open. The Savi 8200 Office and UC Series headsets are a real crowd-pleaser, with mono, stereo and convertible options. Plus, users can conference up to four headsets onto a single base for training and group collaboration.
3-way connectivity. Maximum flexibility.
Today's enterprise and contact center professionals work on a range of devices, from PCs and Macs to mobile phones and desk phones. Savi 8200 Office Series headset bases have 3-way connectivity, computer, desk phone and mobile phone, for convenient conferencing on up to two devices at once. Choose from three wearing styles: mono, stereo and convertible.
Plantronics Manager Pro
Plantronics Manager Pro simplifies UCC planning and deployment. Monitor adoption when deploying devices company-wide. Plantronics Manager Pro SaaS maximizes headset ROI. Gain access to data insights you can leverage to improve processes, employee performance and compliance. Detect hardware compatibility issues before they affect productivity. Check the quality of Bluetooth links. Make data transfers directly into other management systems or create your own applications. Subscribe to Plantronics Manager Pro and harness the power of analytics to drive business results.