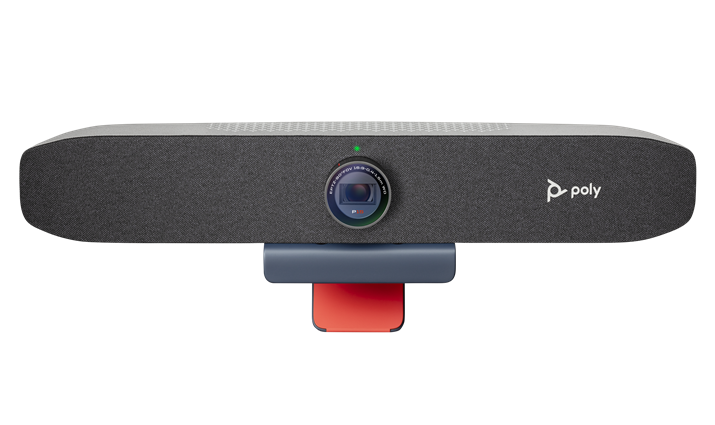 Studio P15
Poly
Monthly financing options available in shopping cart with qualifying order. Terms and conditions may applyLearn more
Select the Overview or Tech Specs tab button to view related content below.
Exceptional optics
4K resolution for sharp, crisp images (Teams streaming 1080p). Look your absolute best with the high-performance image sensor for low noise and a consistent image across the entire field of view. Always maintain proper light exposure, even in darker rooms, with automatic low-light compensation. Stay centered in camera without staying glued to your chair with automatic camera framing.
Advanced audio
Hear pristine clarity and rich sound with a powerful integrated speaker featuring acoustic suspension with a passive radiator. Make you you're always heard clearly with an advanced multi-microphone array. Prevent distracting noises and side conversations from interrupting your meetings with NoiseBlockAI and Acoustic Fence.
Simple to use and manage
Poly Lens cloud management gives IT powerful tools to manage and track devices from anywhere. Stay in control of settings and updates with the Poly Lens desktop app. Get the most out of your workspace with practical setup tips that go beyond the tech, and maintain balance throughout your day with gentle health and wellness reminders.