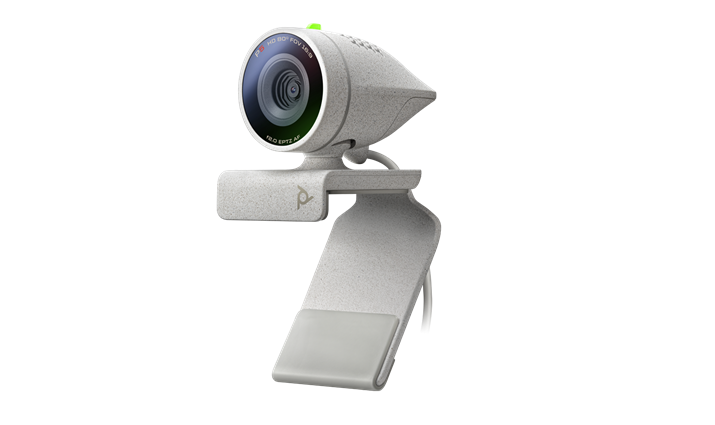 Studio P5
Poly
Select the Overview or Tech Specs tab button to view related content below.
Exceptional optics
Always look professional with exceptional full HD camera optics that are optimized for video conferencing. Maintain proper light exposure, even in darker rooms, with automatic low-light compensation. Gain confidence you are clearly seen with brilliant colors designed to show you at your best to use.
Advanced features
Make sure you're heard clearly with a built-in directional microphone that focuses on your voice, not the noise around you. Free up USB ports and simplify setup with your Poly headset or speakerphone by connecting the wireless adapter directly to the webcam. Enhance security and privacy, and ensure you are in control of when you are on camera with the integrated privacy shutter. Poly NoiseBlockAI helps remove non-speech noise while allowing your voice to be heard.
Simple to use and manage
Poly Lens cloud management gives IT powerful tools to manage and track devices from anywhere. Stay in control of settings and updates with the Poly Lens desktop app. Get the most out of your workspace with practical setup tips that go beyond the tech, and maintain balance throughout your day with gentle health and wellness reminders.