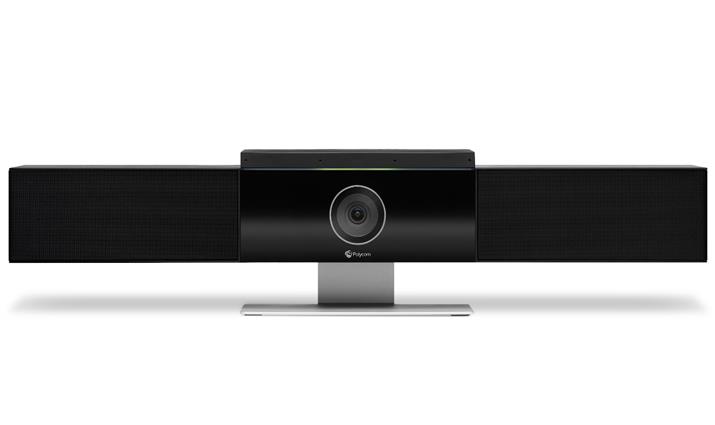 Studio
Poly
Monthly financing options available in shopping cart with qualifying order. Terms and conditions may applyLearn more
Select the Overview or Tech Specs tab button to view related content below.
Experience business-class video
Poly Studio delivers business-class video features in a USB solution. Automatic group framing intelligently focuses on participants, adjusting the view automatically as they enter and leave the room to ensure everyone is seen clearly. And for the first time ever in a USB device, speaker tracking automatically finds and zooms in on the active speaker so that everyone knows who is talking. Plus, a 4K camera ensures crisp, lifelike video that brings your meetings to life.
Simple to deploy, use and manage
Poly Studio can be centrally managed for a more intelligent experience. Instead of walking from room to room to update software or change settings, you can deploy Poly Studio across the enterprise, remotely managing multiple rooms from anywhere.