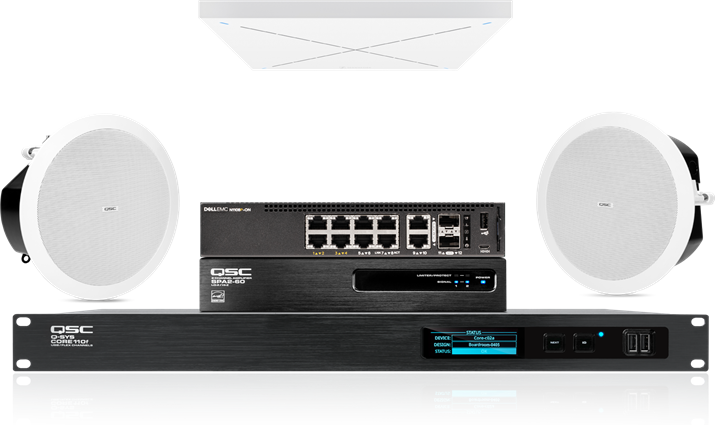 Medium meeting room audio: in-ceiling speakers
QSC
Monthly financing options available in shopping cart with qualifying order. Terms and conditions may applyLearn more
Select the Overview or Tech Specs tab button to view related content below.
Scale confidently
No more dealing with multiple processors and complicated programming. A Teams-certified portfolio from QSC and its host of ecosystem partners simplifies integration complexity. The Q-SYS Core processor allows you to easily upgrade to full room control without installing additional hardware.
Speak freely
Sennheiser's TeamConnect 2 ceiling microphone (along with its accompanying Q-SYS plugin) automatically follows and adjusts to voices of the active participants throughout the room while Q-SYS audio processing ensures absolute audio clarity for those on the call and in the room.
Connect simply
A single USB connection delivers all incoming and outgoing audio from your processor to the PC. Furthermore, QSC provides a preconfigured network switch which greatly expedites the integration process.