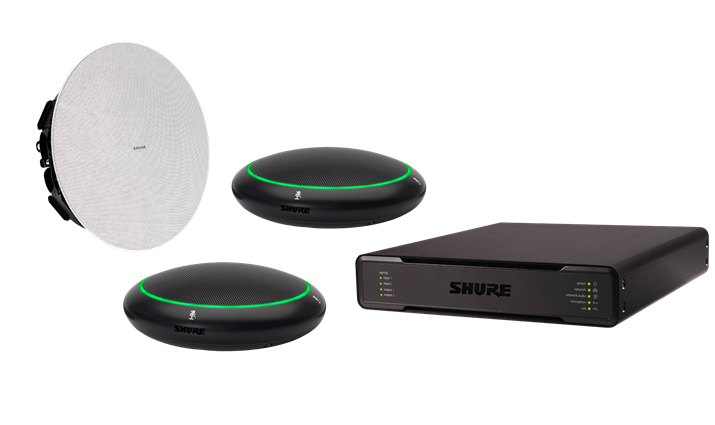 2 Microflex Advance MXA310 + IntelliMix P300
Shure
Monthly financing options available in shopping cart with qualifying order. Terms and conditions may applyLearn more
Select the Overview or Tech Specs tab button to view related content below.
Focused conversation
With Steerable Coverage technology and built-in automatic mixing on the MXA310, you can capture every voice with pinpoint accuracy anywhere in the room.
Audio enhanced
Echo cancellation. Noise reduction. Automatic mixing. Automatic gain control. Your conference is only as good as your audio.
Clever operation
Intuitive, programming-free LED mute sync functionality when combined with Microsoft Teams and Microsoft Skype for Business.
Communicate in confidence
Shure Network Audio Encryption can be enabled when used with the IntelliMix P300 or Shure ANI audio network interfaces, which utilizes AES-256 encryption to protect confidential content.