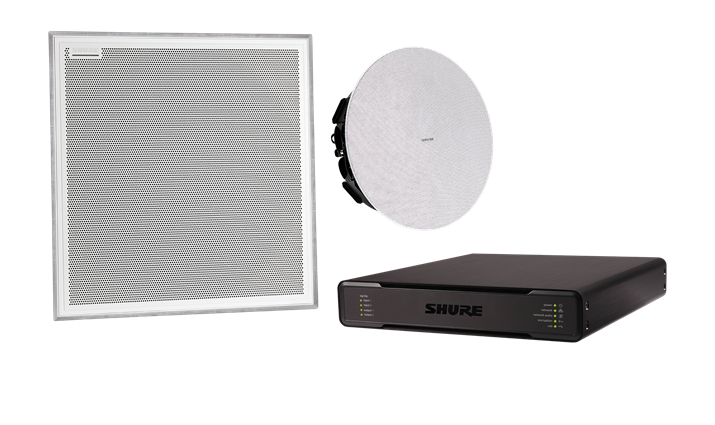 Microflex Advance MXA910 + IntelliMix P300
Shure
Monthly financing options available in shopping cart with qualifying order. Terms and conditions may applyLearn more
Select the Overview or Tech Specs tab button to view related content below.
Focused conversation
With Steerable Coverage technology providing up to 8 separate adjustable lobes and onboard IntelliMix digital signal processing, every voice will be captured anywhere in the room. Patent-pending Autofocus technology fine-tunes the position of each lobe in real time, for consistent sound even if participants lean back or stand up.
Clever operation
Intuitive, programming-free LED mute sync functionality with Microsoft Teams or Microsoft Skype for Business when connected to the IntelliMix P300.
Scale up
The onboard IntelliMix enables a distributed DSP approach, allowing multiple MXA910s and one P300 to effectively cover a large meeting spaces with ease, ideal for applications that include voice lift or real-time camera tracking.
Communicate in confidence
Shure Network Audio Encryption can be enabled when used with the IntelliMix P300 or Shure ANI audio network interfaces, which utilizes AES-256 encryption to protect confidential content.