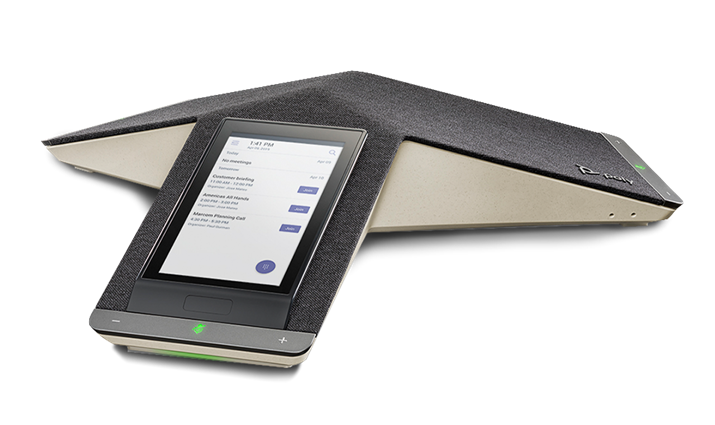 Trio C60
Poly
Monthly financing options available in shopping cart with qualifying order. Terms and conditions may applyLearn more
Select the Overview or Tech Specs tab button to view related content below.
Poly Signature Audio
Empower your team with Poly signature audio for natural, distraction-free conversations. Every voice is heard with exceptional clarity from all corners of the room with full-duplex audio, automatic gain control, echo and reverb cancellation, and the breakthrough NoiseBlockAI for removing non-speech noise while allowing your voice to be heard.
Familiar and consistent meeting experiences
Enjoy the familiarty of the Microsoft Teams experience from the desktop to the conference room.
Designed for the modern workspace
While holding true to the iconic Poly footprint, the Trio C60 sports a refreshed look with a softer, more casual expression. The approchable design includes thoughtfully placed, illuminated, mute buttons and volume controls on each leg, a proximity sensor to wake the system up when a users enter the room and a convenient cable management channel ensuring cables are secure and they device is always ready.
No radio option
The Trio C60 NR option physically removes all wireless radio capabilities for use in environments where otherwise prohibited or undesired. Teams features like 'Proximity Join' that are dependent on wireless radio capabilities of the device are not supported.