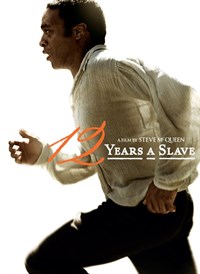 Tomatometer®
Audience
90 %
139,638 user reviews
Harper's Magazine

3/4/2018 by J. Hoberman

12 Years a Slave is, like The Trial, a trapdoor over the abyss. Although less abrupt than Kafka's novel, the movie wastes little time before plunging its viewer into a nightmare of dehumanization.

Philadelphia Inquirer

1/13/2015 by Steven Rea

It speaks to the courage and resilience of one man, the savagery of many, and the potential, for both good and for ill, in us all.

San Diego Reader

1/13/2015 by Scott Marks

In its own saintly manner, it's as exploitative as anything critics accused Django Unchained of being, minus Tarantino's eye for idiosyncrasy and sense of humor.

Time Out

1/7/2014 by Tom Huddleston

The cumulative emotional effect is devastating: the final scenes are as angry, as memorable, as overwhelming as anything modern cinema has to offer.

Slate

12/31/2013 by Dana Stevens

So overpowering is this film's simple, horrible, and almost entirely true story that it's hard to get enough distance on 12 Years a Slave to poke at its inner workings.

Dallas Morning News

12/31/2013 by Chris Vognar

Every scene of 12 Years a Slave, and almost every shot, conveys some penetrating truth about America's original sin.

Grantland

12/10/2013 by Wesley Morris

The power of McQueen's movie is in its declaratory style: This happened. That is all, and that is everything.

The New Republic

11/25/2013 by David Thomson

It is a film that necessity and education demand seeing.

San Francisco Chronicle

10/31/2013 by Mick LaSalle

It provokes recognition in us of the very heart of darkness. It makes the unimaginable imaginable.

Seattle Times

10/31/2013 by Moira MacDonald

"12 Years a Slave" isn't easy to watch, and it shouldn't be; it's one man's tragedy, but it's also the tragedy of countless thousands of souls beaten down, literally and metaphorically.

Minneapolis Star Tribune

10/31/2013 by Colin Covert

The film is both brutal to watch and stunning to contemplate, powerfully challenging audiences - particularly white audiences - to examine their consciences.

Arizona Republic

10/31/2013 by Bill Goodykoontz

Slavery is revealed for the unrelenting horror that it was. About time.

St. Louis Post-Dispatch

10/31/2013 by Calvin Wilson

One of the best and most courageous films of the year.

Miami Herald

10/31/2013 by Rene Rodriguez

12 Years a Slave is at times difficult to watch but always impossible to turn away from.

San Jose Mercury News

10/29/2013 by Randy Myers

This is not medicine for America to swallow; it's filmmaking of the highest caliber.

Detroit News

10/25/2013 by Tom Long

"12 Years a Slave" lays out an institution so twisted and wrong that its honest portrayal has been avoided for centuries. Yes, it's dark and brutal. It needs to be.

Orange County Register

10/24/2013 by Michael Sragow

One of the finest historical movies ever made.

Fort Worth Star-Telegram/DFW.com

10/24/2013 by Cary Darling

But the much talked-about 12 Years a Slave is more than a beautifully shot art piece. It's history made violently real.

Boston Globe

10/24/2013 by Ty Burr

Other movies and books have gone here, but few so far and with such overwhelming clarity of purpose.

ReelViews

10/23/2013 by James Berardinelli

The film offers a formidable indictment of the cruelty of which human beings are capable.
No one's rated or reviewed this product yet.