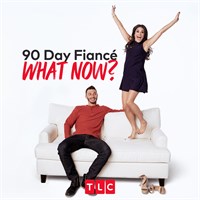 Available on
Xbox One
HoloLens
PC
Mobile device
Xbox 360
Description
In each episode of this fish out of water version of The Newlyweds, we're following 5-6 of 90 Day Fiancé's most popular couples from all seasons to date and interweaving their stories as they navigate life as married couples.
Episodes
1. What Now? What About Me?
2. What Now? Caging a Stallion
3. What Now? Delayed Plans
4. What Now? How Could You?
5. What Now? Ready to Fight
Additional information
Duration
5 episodes (3 h 32 min)