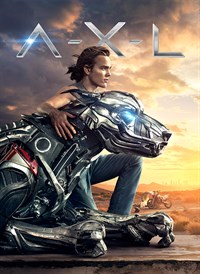 Description
A.X.L. is a top-secret, robotic dog with advanced artificial intelligence created by the military. After an experiment gone wrong, A.X.L. is discovered hiding in the desert by a kind-hearted outsider, Miles (Alex Neustaedter), and the two develop a special friendship based on trust, loyalty, and compassion. A.X.L. will go to any length to protect his new companion, including facing off against the scientists who created him. Knowing what is at stake if A.X.L. is captured, Miles teams up with a smart, resourceful ally named Sara (Becky G) to protect his new best friend on a timeless, epic adventure for the whole family.
Additional information
Studio
Juice Distribution, Inc.
Genres
Action/Adventure
Family
Sci-Fi/Fantasy
Size
5.44 GB (1080p HD)
2.89 GB (720p HD)
1.65 GB (SD)