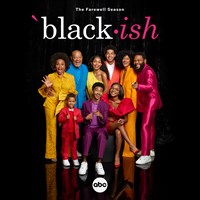 Description
Andre 'Dre' Johnson (Anthony Anderson) has a great job, a beautiful wife, Rainbow (Tracee Ellis Ross), four kids, and a colonial home in the 'burbs. But has success brought too much assimilation for this black family? With a little help from his dad (Laurence Fishburne), Dre sets out to establish a sense of cultural identity for his family that honors their past while embracing the future.
Episodes
1. That's What Friends Are For
8. My Work Friend's Wedding
10. Young, Gifted And Black
11. The (Almost) Last Dance
12. If a Black Man Cries in the Woods...
Additional information
Duration
13 episodes (4 h 40 min)