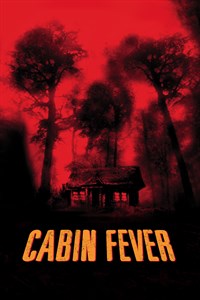 A group of kids are trapped in the woods and methodically killed off by a horrifying flesh-eating virus.
Once you select Rent you'll have 14 days to start watching the movie and 48 hours to finish it.
Available on
Xbox One
HoloLens
PC
Mobile device
Xbox 360
Description
Five college friends head off to the woods for a weekend of drinking, partying and fooling around. But as they sit at their campfire the first night, a blood-soaked hermit approaches them. He appears to have been infected with a flesh-eating bacterial virus, and as the hapless kids start to catch the bug, paranoia and hostility run rampant.
Additional information
Age rating
Genres
Horror
Thriller/Mystery
Writers
Eli Roth
Randy Pearlstein
Writers
Eli Roth
Randy Pearlstein
Size
5.35 GB (1080p HD)
2.78 GB (720p HD)
1.82 GB (SD)
Size
5.35 GB (1080p HD)
2.78 GB (720p HD)
1.82 GB (SD)
| | |
| --- | --- |
| Windows | Windows 8, Windows 8.1, Windows 10 or later |
| Xbox | Xbox 360, Xbox One, Xbox One S, Xbox One X |
| Mobile | Windows Phone 8, Windows Phone 8.1, Windows 10 or later |
Portions of content provided by Tivo Corporation - © 2020 Tivo Corporation