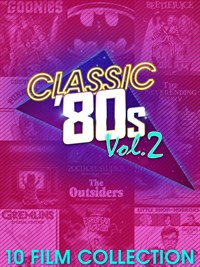 Original price was $134.90, current price $89.99
Original price was $134.90, current price $89.99

Tomatometer®
Audience
84 %
910,356 user reviews
Hollywood Reporter

7/6/2015 by Ron Pennington

Batman is a stunning achievement, especially through the incredible and unique visualization of director Tim Burton.

Philadelphia Inquirer

4/10/2013 by Carrie Rickey

It's an unforgivably flat ending for a movie of such astonishing contours. But its first two-thirds -- which should be called The Joker's Big Misadventure -- is probably the best film of the year.

Orlando Sentinel

4/10/2013 by Jay Boyar

The storytelling has weaknesses, but the characters are fascinating.

Chicago Tribune

4/10/2013 by Dave Kehr

The idea of doing a dark, neurotic, highly stylized and highly claustrophobic superproduction is an audacious and appealing one, but director Tim Burton has only made it halfway there.

Los Angeles Times

4/10/2013 by Sheila Benson

Is it interesting? Fitfully. Is it fun? Not much, Gotham City fans, not much.

Variety

4/16/2007 by Variety Staff

Director Tim Burton effectively echoes the visual style of the original Bob Kane comics while conjuring up a nightmarish world of his own.

Chicago Reader

4/16/2007 by Jonathan Rosenbaum

The conceptual side of the movie--two rather sick two-sided antagonists having it out in a black and sordid context -- lingers.

Time Out

1/26/2006

In the end, one's reaction to Burton's blockbuster is little more than that of the Joker to Batman: 'Where did he get those wonderful toys?'

New York Times

5/20/2003 by Vincent Canby

The wit is all pictorial. The film meanders mindlessly from one image to the next, as does a comic book. It doesn't help that the title character remains such a wimp even when played by Michael Keaton.

ReelViews

3/27/2001 by James Berardinelli

There are a lot of things wrong with Batman, but it still makes for decent entertainment in the fine tradition of the typical low-intelligence summer movie.

Washington Post

1/1/2000 by Hal Hinson

Dark, haunting and poetic

Chicago Sun-Times

1/1/2000 by Roger Ebert

A triumph of design over story, style over substance - a great-looking movie with a plot you can't care much about.

Washington Post

1/1/2000 by Desson Thomson

An exhilarating mix of cartoon lore (though not nearly enough for rabid Batpurists), screen presence (this is pretty much the Jack and Mike Show), psychological murkiness (though it could have used even more) and demented Gothic goofiness.

Sunday Times (UK)

10/4/2018 by George Perry

The new Batman is the most intelligent film ever made from a comic book.

LarsenOnFilm

6/29/2014 by Josh Larsen

Nicholson isn't only offering a brilliant bit of self-parody here, he's doing it in service to the character

Reel Film Reviews

2/11/2014 by David Nusair

It is, unfortunately, awfully difficult to revisit Tim Burton's Batman with an impartial eye in the wake of Christopher Nolan's genre-defining Dark Knight trilogy...

People Magazine

10/25/2013 by Ralph Novak

Nicholson's Joker is a villain worthy of a real superhero and Keaton's Batman gets to perform some cinematic superheroics of the first order.

Lyles' Movie Files

8/25/2013 by Jeffrey Lyles

Highly recommended even for fans who think Batman begins and ends with Nolan's trilogy.

Philadelphia Daily News

4/10/2013 by Gary Thompson

[Nicholson] has never been more commanding. Not only because he does an outstanding job, but also because so much of the movie's creative energy is devoted to making the Joker one of the most startling movie characters in recent memory.

South Florida Sun-Sentinel

4/10/2013 by Candice Russell

As Robin might have said of this semi-boondoggle: "Holy overkill!"
No one's rated or reviewed this product yet.