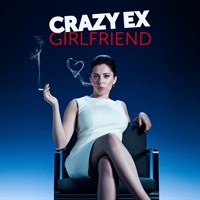 Available on
Xbox One
HoloLens
PC
Mobile device
Xbox 360
Description
Rebecca Bunch has always been wound a little tightly. It's something that served her well as she has raced up the ladder at her corporate law firm in New York. It may also be why she has no life. So when Rebecca bumps into Josh Chan - her handsome, long-ago summer camp-sweetheart - she knows that it's a sign.
Episodes
4. I'm Making Up for Lost Time
8. I'm Not the Person I Used to Be
15. I Need To Find My Frenemy
16. I Have a Date Tonight
18. Yes, It's Really Us Singing: The Crazy Ex-Girlfriend Concert Special!
Additional information
Duration
18 episodes (12 h 30 min)