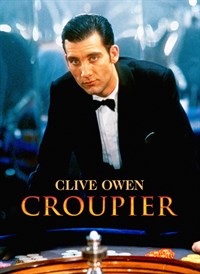 Description
Jack Manfred is an aspiring writer going nowhere fast. To make ends meet, and against his better judgement, he takes a job as a croupier. He finds himself drawn into the casino world and the job gradually takes over his life; his relationship with girlfriend Marion begins to deteriorate. One gambler in particular catches his attention: Jani, whom he starts to see outside of working hours – a serious violation of casino rules. Jani is down on her luck; under pressure from her creditors she approaches Jack, asking him to be the inside man for a planned heist at the casino. Jack carefully considers the odds; it all looks so simple, but even a professional like Jack can't predict the cards he will be dealt.
Additional information
Studio
Quiver Entertainment Inc.
Size
5.18 GB (1080p HD)
3.19 GB (720p HD)
2.53 GB (SD)