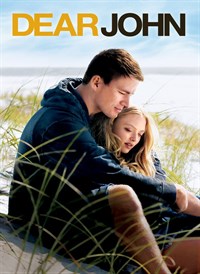 A romantic drama about a soldier who falls for a conservative college student while he's home on leave.
Once you select Rent you'll have 14 days to start watching the movie and 48 hours to finish it.
Available on
Xbox One
HoloLens
PC
Mobile device
Xbox 360
Description
A romantic drama about a soldier who falls for a conservative college student while he's home on leave.
Additional information
Directors
Lasse Hallstrom
Age rating
Size
6.37 GB (1080p HD)
3.39 GB (720p HD)
2.27 GB (SD)
Size
6.37 GB (1080p HD)
3.39 GB (720p HD)
2.27 GB (SD)
| | |
| --- | --- |
| Windows | Windows 8, Windows 8.1, Windows 10 or later |
| Xbox | Xbox 360, Xbox One, Xbox One S, Xbox One X |
| Mobile | Windows Phone 8, Windows Phone 8.1, Windows 10 or later |

Tomatometer®
Audience
55 %
619,112 user reviews
Film.com

5/6/2011 by Christine Champ

---

It's like a bad soap opera.

NPR

7/4/2010 by Ian Buckwalter

---

What starts as a charming anachronism %u2014 pens, paper and the postal service in an impersonal digital age %u2014 becomes tedious as Hallstrom is reduced to interminable, repetitive montages covering the many months that the pair are apart.

Time Out

4/15/2010 by Cath Clarke

---

A sucker for a cheap sob, it left me cold.

L.A. Weekly

2/12/2010 by Melissa Anderson

---

The biggest surprise here is Tatum, whose butch reticence has never been put to better use: His saddest farewell isn't to his lady but to a man even more uncommunicative than he is.

Christian Science Monitor

2/12/2010 by Peter Rainer

---

Halfway through the movie, I decided a better title for this weepie contraption would be The Hurt Letter. Tatum is stolid and semi-expressive, Seyfried widens her eyes to saucer-size.

Rolling Stone

2/11/2010 by Peter Travers

---

Indecently exploits 9/11 and throws in autism and canver for unscrupulous measure.

At the Movies

2/8/2010 by Michael Phillips

---

I just did not get pulled in.

I.E. Weekly

2/5/2010 by Amy Nicholson

---

When movie mechanics wedge into their romance, we check out. But there's enough love in this love story to make us feel for a son and his father and their attempts to connect

New York Times

2/5/2010 by A.O. Scott

---

Dear John carefully distills selected elements of human experience and reduces them to a sweet and digestible syrup. It may not be strong medicine, but it delivers an effective, pleasing dose of pure sentiment and vicarious heartache.

Houston Chronicle

2/5/2010 by Amy Biancolli

---

There is not much point throwing Channing Tatum and Amanda Seyfried into a movie together if they can't devote every waking minute to making out.

Entertainment Weekly

2/5/2010 by Lisa Schwarzbaum

---

Lasse Hallstrom directs with a softness that makes even combat look tranquil.

Globe and Mail

2/5/2010 by Rick Groen

---

C'mon, it's the millennium, it's the electronic age, where soldiers everywhere fight with one finger on the trigger of their gun and the other on the send button of their cell phone.

Detroit News

2/5/2010 by Tom Long

---

What you end up with is indeed a big pile of goop.

Richard Roeper.com

2/5/2010 by Richard Roeper

---

"Dear John: I'm in a really sappy movie based on a Nicholas Sparks novel, can you please help me!!!???"

San Jose Mercury News

2/5/2010 by Randy Myers

---

Dear John succeeds where Sparks duds like Rodanthe crumbled because it harnesses fresher talents to pull off a comforting tale about the enduring power of love.

Washington Post

2/5/2010 by Michael O'Sullivan

---

Even Seyfried, who otherwise makes a credible love interest, couldn't convince me -- or, by the sound of the audience's nervous laughter, anyone else in the theater -- that she had to do what she did.

New York Post

2/5/2010 by Lou Lumenick

---

The uneasy combination of the World Trade Center, Sparks and schmaltzmeister director Lasse Hallstrom pushed me perilously close to nausea and diabetic shock, not to mention deep sleep.

Salon.com

2/5/2010 by Stephanie Zacharek

---

Seyfried's performance is lovely. Her character may be sweet, but she's also marvelously direct, two qualities that Seyfried holds in balance perfectly.

Toronto Star

2/5/2010 by Linda Barnard

---

A sappy version of the old letters-from-the-trenches weepers of the 1940s that hobbles along despite the best effort of its cast and a director who ought to know better.
No one's rated or reviewed this product yet.
Portions of content provided by Tivo Corporation - © 2019 Tivo Corporation