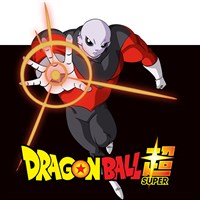 Available on
Xbox One
HoloLens
PC
Mobile device
Xbox 360
Description
When a powerful new enemy threatens Earth, Goku must go from radish farmer to hero! But can he and his friends take on a God?
Episodes
1. A Desperate Battle! Master Roshi's Sacrifice!!
2. Find Them Out! Deathmatch with a Furtive Attacker!!
3. Revenge "F!" A Cunning Trap Is Set?!
4. Frieza and Frost! A Mutual Malevolence?!
5. The Mightiest Enemy Zeroes In on Goku! Launch the Knockout Spirit Bomb Now!
6. Goku Enkindled! The Awakened One's New Ultra Instinct!!
7. An Extra-Dimensional Ultimate Battle! Hit vs. Jiren!!
8. A Saiyan Oath! Vegeta's Resolve!!
9. With Great Joy! The Fighting Freak Saiyans' Battle Rejoined!!
10. Bloodcurdling! The Explosive Birth of a New Super Warrior!!
11. Goku vs. Kefla! Super Saiyan Blue Beaten?!
12. Signs of a Turnabout! The Autonomous Ultra Instinct Erupts!!
13. Showdown of Love! The Artificial Humans vs. the 2nd Universe!!
Additional information
Age rating
Genres
Action/Adventure
Anime
Duration
13 episodes (5 h 1 min)