Dragon's Dogma: Dark Arisen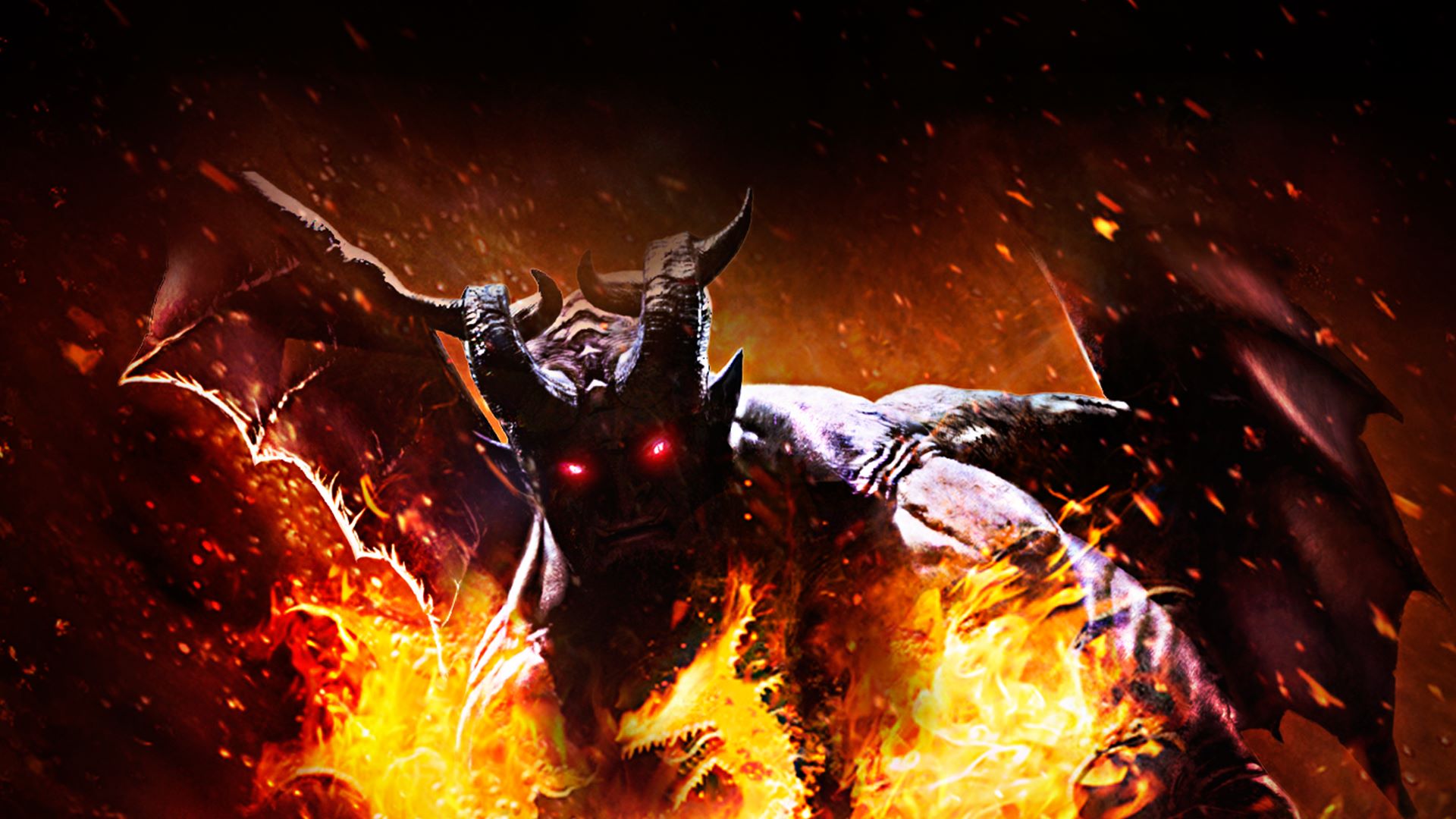 Dragon's Dogma: Dark Arisen
The critically acclaimed action-RPG Dragon's Dogma: Dark Arisen, now in 1080p HD with all previous paid DLC included.
MATURE 17+
Blood and Gore, Language, Partial Nudity, Suggestive Themes, Violence
Online Interactions Not Rated by the ESRB
Dragon's Dogma: Dark Arisen
Dragon's Dogma: Dark Arisen
Description
The critically acclaimed action-RPG Dragon's Dogma: Dark Arisen combines exhilarating and deep combat with the freedom to explore the huge open world of Gransys in 1080p HD graphics. Choose between nine different classes and embark on your own adventure along with three AI companions, known as Pawns. Use the deep combat system to wield devastating skills and magicks to take on fabled monsters or climb onto them for an up close and personal attack! All previously released paid DLC is included, making this the ultimate version of Dragon's Dogma: Dark Arisen.
Screenshots
Sign in with your Microsoft account to view. May contain mature content.
You may not access this content
Additional information
Published by
CAPCOM CO., LTD.
Developed by
CAPCOM CO., LTD.
Developed by
CAPCOM CO., LTD.
Approximate size
17.54 GB
Approximate size
17.54 GB
Age rating
For ages 17 and up
Age rating
For ages 17 and up
Installation
Install on your home Xbox One console plus have access when you're connected to your Microsoft account.
Report this product
Report this game to Microsoft
Thanks for reporting your concern. Our team will review it and, if necessary, take action.
Sign in to report this game to Microsoft
System Requirements
Minimum


Your device must meet all minimum requirements to open this product

| | |
| --- | --- |
| OS | Xbox One |
| Architecture | x64 |
Recommended


Your device should meet these requirements for the best experience

| | |
| --- | --- |
| OS | Xbox One |
| Architecture | x64 |
No one's rated or reviewed this product yet.
Showing 1-10 out of 128 reviews
Sort by:
Sort by: Most helpful
Most helpful

Most recent

Highest rated

Lowest rated
Filter by:
Filter by: All ratings
All ratings

5 stars

4 stars

3 stars

2 stars

1 star
G
Reviewed By

God of Procrast

Xbox
55User Rating: 5 out of 5
Review title of God of Procrast

AWESOME GAME BUT FAIR WARNING!!!!!

this game is by far the best action rpg of the fantasy genre i have played ... it is complete in every way and innovative with its unique pawn system....however my only complaint and more of a warning to players then actual complaint is that when main menu pops up and you already have saved game in file NEVER and i do repeat NEVER accidently hit the new game button or hours of grind will be forever lost....some may say well that is stupid on my part and i would have to agree..however the new game is top of list so when main menu loads and you are rushing to get started its as easy as hitting the A button before realizing you just screwed the pooch baby!!!!

349 out of 366 people found this helpful.
M
Reviewed By

mandible01

Xbox
45User Rating: 4 out of 5
Review title of mandible01

An underrated and unique experience.

This game has snappy and satisfying controls, surprisingly broad character creation and unique take on companions which learn from the player, a status effect system that harkens to older role playing games with an abundance of options that reward creativity to great effect. I found the story and character writing somewhat lacking and the "affinity" (reputation) system can feel intrusive, leading the player to miss some side quests with ease as some of them are time and/or reputation locked. The companion system depends on the user having knowledge of "inclinations" (companion priorities and behavior) that the game otherwise doesn't elaborate on; Without personal experience or detailed advice from other sources this can be frustrating. That being said, the game's shortcomings don't prevent me from enjoying the overall experience and i would recommend this game to anyone looking to sink time into an open world rpg or just try something fresh.

106 out of 113 people found this helpful.
L
Reviewed By

L1teral Canc3r

Xbox
45User Rating: 4 out of 5
Review title of L1teral Canc3r

An ARPG that knew exactly what it wanted to be

Dragon's Dogma is something I didn't know I needed. The gameply is a superbly crafted experience that rewards forethought and balance and doesn't hesitate to punish the unprepared. The story, while simple, is full of epic moments and endearing characters that culminates in one of the most satisfying boss fights I've ever experienced. Though it delivers a fantastic blend of classic RPG design and more modern mechanics, it isn't quite perfect. The lack of characterization of the PC makes investment a bit difficult and the story, while functional, is a bit lackluster at times. All in all, Dragon's Dogma is a welcome return to old school RPG style that any fan of the genre should enjoy, but seriously Capcom where's my Berserk armor?

45 out of 48 people found this helpful.
T
Reviewed By

The EngiWizard2

Xbox
45User Rating: 4 out of 5
Review title of The EngiWizard2

A Must Play

Dragon's Dogma: Dark Arisen is a well crafted pseudo-masterpiece. For simplicty, here's everything broken down. Positives: -Excellent and highly satisfying combat system. -Incredible and varied class system, with 3 Basic, 3 Advanced, and 3 Hybrid Vocations. -What should be the very standard for Boss fights in Action Adventure RPGs. -An excellent customization system for the Player (save for the voices), with extensive slots for armor. -An enjoyable soundtrack. -With Dark Arisen, an epic dungeon with multiple levels was added, though not recommending a try at completion until at least level 40 or 60. Experience required. Negatives: -AI swaps between decent and abyssmal at times for Pawns mostly. Boss AI is good, exception being griffin when it spams fly-by attack. -Pawns. Never. Shut. Up. Speech can be disabled, but is at times useful or needed. -Lack-luster story. -Dark Arisen added the eternal ferrystone and more port crystals, but you'll be running everywhere first playthrough.

34 out of 36 people found this helpful.
55User Rating: 5 out of 5
Review title of W0LF 711

True Masterpiece

While there are some obvious pointers in the game that show how old this game is, it will never be out dated. There are many thing's that you can brag on but people don't know how great a game like this is until they experience it for themselves. The base game has hundreds of quests to complete that don't typically feel like fetch quests. There are tons of interesting and deadly enemies that you may encounter including bandits that will try to rob you, griffins that may retreat back to their nest if they are in danger, and many more exciting enemies including devastating dragons of course. The built in DLC is a complete experience that im sure Dark Souls fans will enjoy.

26 out of 29 people found this helpful.
N
Reviewed By

NordicWerewolf4

Xbox
45User Rating: 4 out of 5
Review title of NordicWerewolf4

A game that should not go overlooked.

Dragons dogma is a game where most of its fun can be found in its combat system. You take on massive beast from Cyclops to dragons ect, but these arn't just your normal battles. You find weak points on each monster such as the Cyclops eye, and different areas on monsters that I won't spoil for you. You also climb on the monsters which allows you to get to the area you wish to attack. For example, if the club in the Cyclops hand is too big of a problem? Attack the arm it's in and make him drop it. Another thing, different areas of the world have tougher enemys than others which gives you that drive to make your character stronger and come back later to defeat those enemys. The world is huge an filled with little nooks where you can find useful items and enemys giving you a reward for exploration. There is no multiplayer but you can create a pawn to fight alongside of your own created character or fight with anyone who recruits your pawn. Overall, This is a great hidden gem worth playing

24 out of 28 people found this helpful.
D
Reviewed By

Domictrixz

Xbox
55User Rating: 5 out of 5
Review title of Domictrixz

*spoiler* a never ending world.

unlike common game endings, THIS has no actual ending. the depth of the lore in this is very strong if you pay close attention,

33 out of 40 people found this helpful.
M
Reviewed By

Megabad Juju

Xbox
55User Rating: 5 out of 5
Review title of Megabad Juju

Played 3500+ hours

I love fighting all the different creatures,and bosses!!! The game has great character customization, and skimpy women's clothing!!! When is Dragon's 2 coming out!!!THIS IS BEST GAME EVER!!!!!!!!!!!!!!!!!!

26 out of 32 people found this helpful.
T
Reviewed By

The Tufaux

Xbox
55User Rating: 5 out of 5
Review title of The Tufaux

The most exceptional RPG experience I've ever had

Sets the bar for action RPGs of its kind. Flawless, plain and simple. A beautiful experience you owe it to yourself to try.

6 out of 6 people found this helpful.
I
Reviewed By

IndoctriNation6

Xbox
55User Rating: 5 out of 5
Review title of IndoctriNation6

One of my favorite games of all time.

I have spent hundreds of hours playing this game on the 360. The responsive and user-friendly fighting mechanics, varied and interesting enemies from mythology, and fun story are a few things that keep me coming back for more. Combat is challenging and unique (climbing on massive enemies to hit their weak spots, etc.) The Xbox One version improves it by updating the graphics too. Some of the side missions may be repetitive but are still worthwhile for the xp. Another great thing about it is there are NO MICROTRANSACTIONS OR LOOT BOXES! I hope there will be a sequel in the future.

4 out of 4 people found this helpful.