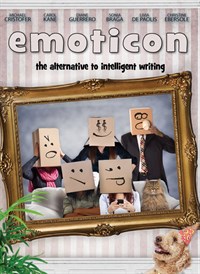 This ensemble indie comedy navigates love in the digital age as a woman takes her boyfriend's teenagers on an unexpected trip that fuels unlikely bonds. Costars Carol Kane.
Once you select Rent you'll have 14 days to start watching the movie and 48 hours to finish it.
Available on
Xbox One
HoloLens
PC
Mobile device
Xbox 360
Description
Grad student Elena finds her life unexpectedly changing when she meets her new boyfriend's teenage kids. Elena tries to navigate love and intimacy in the digital age while trying to help the kids on their own journey of self-discovery. After an unexpected trip takes them to an exotic land, they soon discover they are all more than 140 characters on a screen. This ensemble indie comedy features Oscar®-nominee and cult favorite Carol Kane (THE PRINCESS BRIDE, ANNIE HALL), two-time Emmy® Award-nominee Michael Cristofer (TV's AMERICAN HORROR STORY, RUBICON), Diane Guerrero (TV's ORANGE IS THE NEW BLACK), Christine Ebersole (THE WOLF OF WALL STREET, TV's ROYAL PAINS), Daphne Rubin-Vega (JACK GOES BOATING), and Alexandra Socha (TV's DAMAGES, TV's ROYAL PAINS).
Additional information
Directors
Livia De Paolis
Genres
Comedy
Foreign/Independent
Genres
Comedy
Foreign/Independent
Size
4.56 GB (1080p HD)
2.1 GB (720p HD)
1.56 GB (SD)
Size
4.56 GB (1080p HD)
2.1 GB (720p HD)
1.56 GB (SD)
| | |
| --- | --- |
| Windows | Windows 8, Windows 8.1, Windows 10 or later |
| Xbox | Xbox 360, Xbox One, Xbox One S, Xbox One X |
| Mobile | Windows Phone 8, Windows Phone 8.1, Windows 10 or later |

Tomatometer®
Audience
New York Times

5/29/2014 by Neil Genzlinger

---

"Emoticon ;)" is stuffed with complexities. So why does it feel as facile as that irksome title?

Los Angeles Times

5/29/2014 by Inkoo Kang

---

In wildly disparate plot lines, Guerrero and Chandler easily command sympathy, but De Paolis doesn't let the sibling characters roam very far.

Hollywood Reporter

5/28/2014 by Frank Scheck

---

Livia De Paolis's too cutely titled debut feature wears its themes a little too baldly on its sleeve, but this modest effort about a non-nuclear family dealing with various interpersonal crises boasts some genuinely effective, understated moments.

Village Voice

5/27/2014 by Chris Packham

---

A grown-up's weird idea of how kids behave.

Bust Magazine

8/11/2017 by Kelly Maxwell

---

Audiences go in expecting something cute and fun, but instead, [Emoticon ;)] is introspective and almost self-deprecating.

Common Sense Media

5/30/2014 by Amanda Nojadera

---

Human connections trump technology in social media drama.

Shockya.com

6/12/2013 by Brent Simon

---

Professionally mounted and attractively lensed, this indie production is a fresh, off-the-beaten-path conceit that gets mileage from its willingness to examine notions of non-nuclear family and changing identity.
Portions of content provided by Tivo Corporation - © 2019 Tivo Corporation