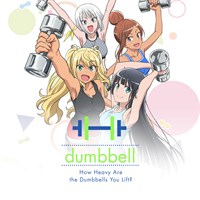 Available on
Xbox One
HoloLens
PC
Mobile device
Xbox 360
Description
Hibiki Sakura's love for food is starting to affect her size. In an effort to slim down, she starts lifting weights at her local gym.
Episodes
1. Why Don't You Try Strength Training?
2. Why Don't You Have Some Protein?
3. Sensei's on a Diet, Too?
4. Did You Have a Nice Summer?
5. What's Your Sports Day Event?
9. Have You Seen God Before?
10. Do You Like Christmas?
11. How Are You Spending New Year's?
12. How Heavy Are the Barbells You Lift?
Additional information
Age rating
Genres
Animation
Anime
Comedy
Duration
12 episodes (4 h 46 min)