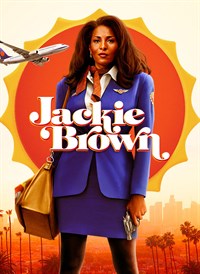 Tomatometer®
Audience
85 %
214,793 user reviews
Boston Globe

4/27/2018 by Jay Carr

Surprisingly, Tarantino displays less confidence assembling it than he did in the earlier film. At more than two hours, it's simply too long, or at least it seems so.

Newsweek

3/13/2007 by David Ansen

The tale is filled with funny, gritty Tarantino lowlife gab and a respectable body count, but what is most striking is the film's gallantry and sweetness.

Chicago Reader

3/13/2007 by Jonathan Rosenbaum

Quentin Tarantino puts together a fairly intricate and relatively uninvolving money-smuggling plot, but his cast is so good that you probably won't feel cheated.

Slate

3/13/2007 by David Edelstein

The film is more Jarmusch than Peckinpah -- its soul is in the minutiae.

Variety

3/13/2007 by Todd McCarthy

Offers an abundance of pleasures, especially in the realm of characterization and atmosphere.

Entertainment Weekly

2/27/2007 by Owen Gleiberman

It's like a scuzz-bucket film noir directed by Stanley Kubrick at his most static-mesmeric.

Time Out

2/9/2006 by Geoff Andrew

Tarantino's finest, most mature movie to date.

New York Magazine/Vulture

8/7/2004 by David Denby

Working from an Elmore Leonard novel, Tarantino has created a gangster fiction that is never larger than life and sometimes smaller.

Globe and Mail

4/12/2002 by Rick Groen

Beyond the grasp of most directors, this is tour de force stuff -- definitely meriting the price of admission and almost worth the three-year wait.

Los Angeles Times

2/14/2001 by Kenneth Turan

A leisurely and easygoing diversion that goes down easy enough but is far from compelling.

USA Today

1/1/2000 by Mike Clark

Between Jackson's opining and De Niro's hopeless alibis when he messes up, Jackie is good for a bundle of bloody ho-ho-hos.

Houston Chronicle

1/1/2000 by Jeff Millar

Turns out that author Elmore Leonard and director Quentin Tarantino are not the odd couple after all.

San Francisco Chronicle

1/1/2000 by Mick LaSalle

Scene by scene, Jackie Brown is amusing, but after two hours, it seems sluggish, and at that point still has a half-hour to go.

Chicago Sun-Times

1/1/2000 by Roger Ebert

This is the movie that proves Tarantino is the real thing, and not just a two-film wonder boy.

ReelViews

1/1/2000 by James Berardinelli

An entertaining diversion, but not a masterpiece.

Salon.com

1/1/2000 by Charles Taylor

[Tarantino] wanted to give Grier a role worthy of her, and he has. If only he'd given her a movie worthy of her as well.

New York Times

1/1/2000 by Janet Maslin

For all its enthusiasm, this film isn't sharp enough to afford all the time it wastes on small talk, long drives, trips to the mall and favorite songs played on car radios.

The New Republic

1/1/2000 by Stanley Kauffmann

The flat, self-exposing dud that fate often keeps in store for the initially overpraised.

Detroit News

1/1/2000 by Susan Stark

[A] surprisingly sluggish Tarantino piece.
No one's rated or reviewed this product yet.