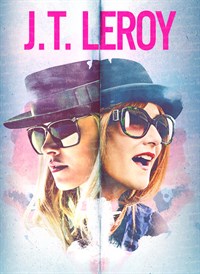 A young woman Savannah Knoop (Kristen Stewart) spends 6 years pretending to be the celebrated author JT LeRoy, the made-up literary persona of her sister-in-law (Laura Dern).
Once you select Rent you'll have 14 days to start watching the movie and 24 hours to finish it.
Available on
Xbox One
HoloLens
PC
Mobile device
Xbox 360
Description
Based on Savannah Knoop's memoir Girl Boy Girl: How I Became JT Leroy, this captivating true story goes beyond the headlines to tell the story of the most compelling literary 'hoax' of recent times. Laura Albert (Laura Dern) writes as her "avatar," a disenfranchised young queer man named JT LeRoy. When her debut novel becomes a best-seller and JT becomes the darling of the literary world, she comes up with a unique solution to preserve her anonymity but give life to her nom-de-plume. Enter her boyfriend's androgynous fun-loving sister Savannah Knoop (Kristen Stewart), who connects with Laura's punk, feminist, outsider universe and agrees to be JT in the public eye. Together, they embark on a wild ride of double lives, infiltrating the Hollywood and literary elite, only to discover who they are while pretending to be someone else.
Additional information
Age rating
Genres
Comedy
Drama
Foreign/Independent
Genres
Comedy
Drama
Foreign/Independent
Writers
Savannah Knoop
Justin Kelly
Writers
Savannah Knoop
Justin Kelly
Size
6.07 GB (1080p HD)
3.81 GB (720p HD)
3.04 GB (SD)
Size
6.07 GB (1080p HD)
3.81 GB (720p HD)
3.04 GB (SD)
| | |
| --- | --- |
| Windows | Windows 8, Windows 8.1, Windows 10 or later |
| Xbox | Xbox 360, Xbox One, Xbox One S, Xbox One X |
| Mobile | Windows Phone 8, Windows Phone 8.1, Windows 10 or later |
Portions of content provided by Tivo Corporation - © 2019 Tivo Corporation