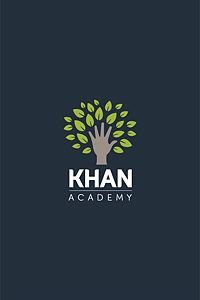 Description
Khan Academy allows you to learn almost anything for free. Our Xbox app is the best way to view Khan Academy's complete library of over 5,000 videos. We cover a massive number of topics, including K-12 math, science topics such as biology, chemistry, and physics, and even the humanities with playlists on art history, civics, and finance. Spend an afternoon brushing up on statistics. Discover how the Krebs cycle works. Learn about the fundamentals of computer science. Prepare for the upcoming SAT. Or, if you're feeling particularly adventurous, learn how fire stick farming changed the landscape of Australia. Included in our Xbox app: - Watch all of our 5,000+ videos - Track your progress: Log in with your Khan Academy user account to get credit for watching videos, and see your achievements It doesn't matter if you are a student, teacher, home-schooler, principal, adult returning to the classroom after 20 years, or a friendly alien just trying to get a leg up in earthly biology; Khan Academy's materials and resources are available to you completely free of charge.
Additional information
Published by
Khan Academy
Approximate size
30.87 MB
Age rating
For ages 3 and up
Installation
Install on your home Xbox One console plus have access when you're connected to your Microsoft account.
Report this product
Sign in to report this app to Microsoft