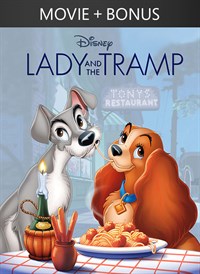 Tomatometer®
Audience
80 %
860,999 user reviews
Chicago Tribune

9/24/2018 by Dave Kehr

The quintessential American love story -- the one between the spoiled heiress and the spontaneous, fun-loving guy from the wrong side of the tracks -- has seldom been more elegantly and entertainingly told.

TIME Magazine

9/1/2008

Walt Disney has for so long parlayed gooey sentiment and stark horror into profitable cartoons that most moviegoers are apt to be more surprised than disappointed to discover that the combination somehow does not work this time.

Variety

6/2/2008 by Variety Staff

The wider canvas and extra detail work reportedly meant an additional 30% in negative cost. It was a sound investment.

Time Out

6/24/2006 by Geoff Andrew

Happily the cameo lowlife, an excellent manic beaver, the famously villainous Siamese, and classic songs rescue the film from dumb animal sentiment.

New York Times

3/25/2006 by Bosley Crowther

The sentimentality is mighty, and the use of the CinemaScope size does not make for any less awareness of the thickness of the goo.

The Blu Spot

3/1/2018 by Jeff Beck

While Lady and the Tramp may not rank as one of Disney's greatest animated works, it still makes for a charming experience thanks to its memorable and entertaining characters, gorgeous animation, and a beautiful score.

Spirituality and Practice

1/23/2018 by Frederic and Mary Ann Brussat

50th anniversary edition of the class story of two very different dogs who fall in love.

Trespass

9/8/2013 by Glenn Dunks

This tale (oh hah hah!) of two canines in love has withstood the test of time to remain a family classic.

Eclipse Magazine

4/22/2012 by Michelle Alexandria

I liked this movie a lot, the Blu-ray does it justice, but the extras while full featured - are from the DVD, which always feels a bit "lazy" to me when they don't produce, new material specifically for Blu-ray.

Eclipse Magazine

4/22/2012 by Michelle Alexandria

I just love hand drawn animation, it really brings to life all the characters in a very expressive way. The imperfections doing it by hand give everything a rougher edge but more heart.

Film Freak Central

3/20/2012 by Bill Chambers

Handsomely, seductively drawn, Lady and the Tramp owns its place in the canon...

Slant Magazine

2/17/2012 by Chris Cabin

The release of Lady and the Tramp on Blu-ray is proof positive that the visual joys of the films of Disney's salad days will always outweigh the thinness of their narratives, even at their most bland.

Q Network Film Desk

2/13/2012 by James Kendrick

in many ways it is closer to the man Walt Disney's view of the world than any of his preceding films, especially the way it is filtered largely through his sense of nostalgia for the Victorian era

IGN DVD

2/12/2012 by R.L. Shaffer

A somewhat dry, but very good Disney animated effort punctuated by a few Disney-defining classic moments.

Entertainment Spectrum

2/10/2012 by Jolene Mendez

Share the love of "Lady and the Tramp" with your loved ones this Valentine's Day.

Movie Metropolis

1/31/2012 by James Plath

A wonderful blend of timeless romance, wholesome adventure, and breathtaking animation.

Common Sense Media

12/25/2010 by Nell Minow

Classic Disney dogs paw their way into hearts.

Antagony & Ecstasy

11/12/2009 by Tim Brayton

Easily the most beautifully-animated piece to come out of the Disney Studios since the Golden Age ended.
No one's rated or reviewed this product yet.