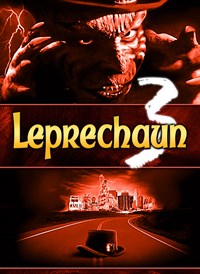 A leprechaun intent on retrieving his pot of gold terrorizes Las Vegas.
Once you select Rent you'll have 14 days to start watching the movie and 48 hours to finish it.
Available on
Xbox One
HoloLens
PC
Mobile device
Xbox 360
Description
He's back! The Leprechaun is on the loose again, this time trying his luck in Las Vegas. The terror begins when a young, college student gives a beautiful magician's assistant a lift into town. Once in Vegas, Scott can't resist taking a turn at the roulette wheel. He has a run of bad luck and loses all his money. To win it back he decides to pawn his Rolex watch but while at the pawn shop he finds one of the Leprechaun's gold shillings. A single piece of the Leprechaun's gold, he discovers, will grant the fondest wish of the one who holds it. Thanks to the lucky coin, Scott goes on a winning streak. Unfortunately, the Leprechaun knows his coin is missing and will gladly kill to get it back.
Additional information
Directors
Brian Trenchard-Smith
Age rating
Genres
Comedy
Horror
Sci-Fi/Fantasy
Genres
Comedy
Horror
Sci-Fi/Fantasy
Size
5.1 GB (1080p HD)
3.15 GB (720p HD)
2.5 GB (SD)
Size
5.1 GB (1080p HD)
3.15 GB (720p HD)
2.5 GB (SD)
| | |
| --- | --- |
| Windows | Windows 8, Windows 8.1, Windows 10 or later |
| Xbox | Xbox 360, Xbox One, Xbox One S, Xbox One X |
| Mobile | Windows Phone 8, Windows Phone 8.1, Windows 10 or later |
Portions of content provided by Tivo Corporation - © 2020 Tivo Corporation