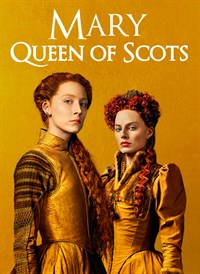 Tomatometer®
Audience
Time Out

11/22/2018 by Joshua Rothkopf

...visually dull and intriguing in only the most generic sense, but still a showcase for the twin talents of Saoirse Ronan and Margot Robbie.

indieWire

11/16/2018 by David Ehrlich

An epic look at the intimate frustrations of two massively powerful young women who spend most of their energy navigating between who they are and what they represent.

Variety

11/16/2018 by Peter Debruge

Rourke's film feels well suited to the #MeToo moment, contrasting Mary and Elizabeth's far different strategies for maintaining what each believed to be her God-given legacy.

Hollywood Reporter

11/16/2018 by Todd McCarthy

Director Rourke exhibits confidence and enthusiasm in dealing with such juicy material in the company of her two outstanding young actresses.

TheWrap

11/16/2018 by Yolanda Machado

Acknowledges both the struggles of women and the fact that people of color have always been part of society, even during the Renaissance and Age of Discovery.

Den of Geek

11/27/2018 by David Crow

Mary Queen of Scots is a film that will always gild the lily, which proves fatal since it's seemingly set in a garden of them.

Nerd Report

11/27/2018 by Fred Topel

It's basically House of Cards for royal politics. You get to watch two smart and savvy women make political maneuvers.

Culturess

11/21/2018 by Kristen Lopez

Mary Queen of Scots does a decent job of laying out the foundations of Mary Stuart's importance, even if it often feels like it's leapfrogging through history.

AwardsCircuit.com

11/21/2018 by Clayton Davis

In a wicked display of tension and percolating drama, Josie Rourke's smartly effective and intoxicating "Mary Queen of Scots" showcases two grandiose performances from Academy Award nominees Saoirse Ronan and Margot Robbie.

Total Film

11/20/2018 by Kate Stables

Ronan is the monarch of the lens in this feisty, feminist royal biopic, which favours queenly clashes over battlefield action.

Big Apple Reviews

11/20/2018 by Harvey S. Karten

History never fails to repeat itself. The factional fighting in colorfully picturesque Sixteenth Century England is mirrored today in the grayer environment of the U.S.

AwardsWatch

11/17/2018 by Erik Anderson

At the center [of Mary Queen of Scots] are fiery women fighting for their rightful place, queer representation and diverse casting that elevate this period drama and raises the bar for future ones.

Refinery29

11/16/2018 by Anne Cohen

The historical accuracy of the action feels less important than the overall statement the film makes on women and power: Much has changed in the last 431 years, but not nearly enough.

Times (UK)

11/16/2018 by Kevin Maher

Rourke's greatest achievement is the performances she's coaxed out of her two lead actresses. They're so good they're like De Niro and Pacino in Heat.

Screen International

11/16/2018 by Tim Grierson

Although the film's palace intrigue gets a bit dense, the story never loses sight of its compassion for these characters and their shared plight of being held hostage by conniving, belittling, power-hungry men determined to usurp their authority.

The Playlist

11/16/2018 by Kimber Myers

Mary Queen of Scots is no staid, stuffy period drama, as restrained as the breathing of corseted women. Instead, this a vital film, whose lace-trimmed bosom heaves with life.

Splash Report

11/16/2018 by J. Don Birnam

In telling the story of Elizabeth's ill-fated cousin, Mary Queen of Scots sheds the bonds of the old costume drama by adding a modernist/feminist twist into the mix. Features outstanding work by Margot Robbie.

Daily Telegraph (UK)

11/16/2018 by Robbie Collin

[A] lush and ravishing period piece...

Empire Magazine

11/16/2018 by Helen O'Hara

A history lesson with more fire in the belly than most. It turns out that a feminist angle really can revive the same old Tudor psychodramas, thanks in large part to Ronan and Robbie's authoritative performance.

Guardian

11/16/2018 by Benjamin Lee

Rourke and Willimon have crafted a juicy, darkly compelling drama that offers a sleek alternative to what's come before. It's hardly revolutionary or particularly revisionist but there's enough here to make it feel like a worthy endeavour nonetheless.
No one's rated or reviewed this product yet.