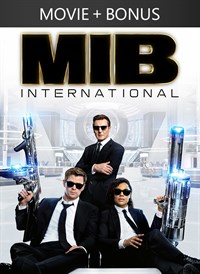 Original price was $14.99, current price $6.99
Original price was $14.99, current price $6.99
Description
The Men in Black have always protected the Earth from the scum of the universe. In this new adventure, they tackle their biggest, most global threat to date: a mole in the Men in Black organization.
Bonus content
The Neuralyzer: Like It Never Happened
Deleted Scene - Do Not Turn Around!
Deleted Scene - We Need To See The Queen
Deleted Scene - Extended Nightclub
Deleted Scene - How Did The Recruit You?
Deleted Scene - Ready for Riza's
Deleted Scene - Pawny Holds Court
Deleted Scene - I'm Not Quite Feeling Myself
Deleted Scene - History Repeats Itself
Deleted Scene - An Annoying Friendship
New Recruits, Classic Suits
Let's Do This! Inside The Action & Stunts
Look Right Here: Gadgets, Weapons, & Rides
Expanding The Universe of MIB
Frank & Pawny's Peanut Gallery
Les Twins Leave It On The Floor
In Case You've Been Neuralyzed: MIB Recap
Additional information
Writers
Art Marcum
Matt Holloway
Size
6.84 GB (1080p HD)
4.44 GB (720p HD)
3.64 GB (SD)