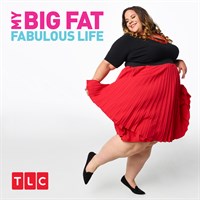 Available on
Xbox One
HoloLens
PC
Mobile device
Xbox 360
Description
Whitney Thore was once a slender dancer, but she gained 200 pounds due to a rare condition called Polycystic Ovarian Syndrome. It took her a long time to deal with the change, but now she is happy with her body, and through her active social life and love of dancing, she lives vivaciously and holds nothing back.
Episodes
9. Hiking and Biking and Bears, Oh My!
10. Where's Buddy Sleeping?
12. Whitney and Buddy Get Serious
Additional information
Duration
13 episodes (11 h 20 min)