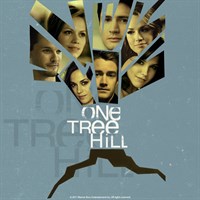 Available on
Xbox One
HoloLens
PC
Mobile device
Xbox 360
Description
Aside from their love for hoops, Lucas and Nathan seemed to have little in common. But the two young men are bound by the fact that they share the same father. The star of the basketball team, Nathan Scott (series star JAMES LAFFERTY) was raised to inherit his father's throne amidst popularity and wealth, while his half-brother, Lucas (series star CHAD MICHAEL MURRAY), was raised in modest surroundings, the only child of a single mom. When Lucas joined the Ravens team, his transition into Nathan's world created a love triangle with Peyton Sawyer (series star HILARIE BURTON). Although she was Nathan's girlfriend at the time, Peyton felt an instant connection to Lucas. Complicating things even further, Peyton's feisty best friend, Brooke Davis (series star SOPHIA BUSH), quickly set her sights on Lucas as well. And it didn't take Nathan long to notice Lucas' best friend, Haley James (series star BETHANY JOY GALEOTTI), an intriguing girl who helped bad-boy Nathan become a kinder person.
Episodes
1. Know This, We've Noticed
2. In The Room Where You Sleep
4. Don't You Want to Share the Guilt?
6. Catastrophe and the Cure
7. Last Known Surroundings
8. A Rush of Blood to the Head
9. Every Breath Is a Bomb
10. Hardcore Will Never Die, but You Will
12. Anyone Who Had a Heart
Additional information
Duration
13 episodes (9 h 13 min)