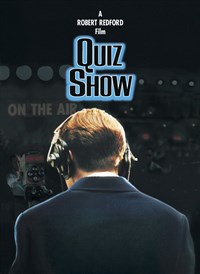 Tomatometer®
Audience
Chicago Reader

11/8/2007 by Jonathan Rosenbaum

Robert Redford's best and richest directorial effort...

Denver Post

7/3/2007 by Michael Booth

Redford turns a dry subject into high art, matching the achievements of his other directing efforts in Ordinary People and A River Runs Through It.

Time Out

2/9/2006 by Derek Adams

Perfectly pitched, the film brims with insight and wit. Highly recommended.

New York Times

5/20/2003 by Janet Maslin

Mr. Redford has made a rich, handsome, articulate film about a subject truly worth talking about.

Rolling Stone

5/12/2001 by Peter Travers

What Redford is saying isn't new, but it has rarely been said in a mainstream movie with this kind of passion.

Washington Post

1/1/2000 by Desson Thomson

Artfully constructed and beautifully shot.

Film.com

1/1/2000 by Lucy Mohl

Witty, entertaining, intelligent.

San Francisco Chronicle

1/1/2000 by Peter Stack

Manages a trick that few films even dare try -- to take a hard look at personal and public moral issues and still provide dazzling entertainment.

ReelViews

1/1/2000 by James Berardinelli

Crisply directed by Redford from a thought-provoking script by Paul Attanasio, and featuring a slew of strong performances.

Chicago Sun-Times

1/1/2000 by Roger Ebert

The screenplay, by former Washington Post film critic Paul Attanasio, is smart, subtle and ruthless.

Washington Post

1/1/2000 by Hal Hinson

An exciting achievement, not only the most accomplished film of Redford's directorial career, but one of the best to carry his name.

TIME Magazine

1/1/2000 by Richard Schickel

Written with clean-cut force by Paul Attanasio and directed with panache by Robert Redford.

Independent on Sunday

12/1/2017 by Quentin Curtis

It is an urbane, witty, smartly acted, sometimes meandering picture.

Common Sense Media

12/28/2010 by Nell Minow

Outstanding drama about morals and our choices.

Video-Reviewmaster.com

3/23/2008 by Steve Crum

Both dramatically and historically important with fine turns by Fiennes and Turturro, directed by Redford.

Beliefnet

11/17/2007 by Nell Minow

This is an outstanding drama that provides an excellent opportunity for examining the way that people make moral choices.
No one's rated or reviewed this product yet.