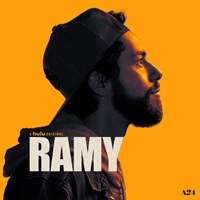 Description
Ramy Hassan is a first generation Egyptian-American who is on a spiritual journey in his politically-divided New Jersey neighborhood. RAMY will bring a new perspective to the screen as it explores the challenges of what it's like being caught between a Muslim community that thinks life is a moral test and a millennial generation that thinks life has no consequences.
Episodes
3. A Black Spot on the Heart
9. Dude, Where's My Country?
Additional information
Duration
10 episodes (4 h 30 min)