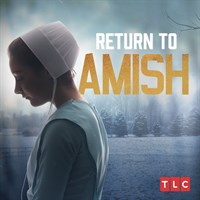 Available on
Xbox One
HoloLens
PC
Mobile device
Xbox 360
Description
BREAKING AMISH follows the lives of four Amish and one Mennonite as they pursue their dreams and leave their communities to experience the outside world in New York City. Experiencing many firsts, they'll have to make the ultimate decision in the end – to come back home or leave for good.
Episodes
1. Leaving Everything Behind
7. Stay Amish or Go English?
Additional information
Duration
8 episodes (8 h 33 min)