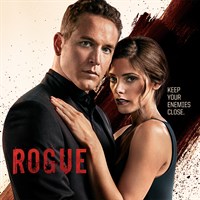 Available on
Xbox One
HoloLens
PC
Mobile device
Xbox 360
Description
A smart, complex character-led thriller, Rogue revolves around Grace, a morally and emotionally-conflicted undercover detective who is tormented by the possibility that her own actions caused her young son's mysterious death. In her quest for the truth, Grace goes rogue and falls deeper into a forbidden relationship with Jimmy Laszlo, head of the city's most powerfully and dangerous crime family. To stay alive, Grace must help Jimmy find the traitor in his midst, while knowing he may have played a role in her own tragedy. Lines are crossed with devastating consequences for everyone.
Additional information
Networks
Entertainment One U.S.
Duration
20 episodes (17 h 16 min)