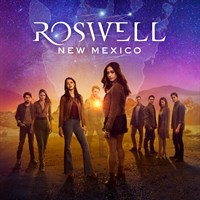 Description
Based on the Roswell High books, ROSWELL, NEW MEXICO is a love story, a relationship drama and the story of a small town…which happens to have aliens. Romantic and emotional, this is a story about people who feel like outsiders in their world — all alienated for different reasons, whether in their community, in society or even in Roswell.
Episodes
2. Ladies and Gentlemen We Are Floating in Space
4. What If God Was One Of Us?
Additional information
Duration
13 episodes (9 h 10 min)