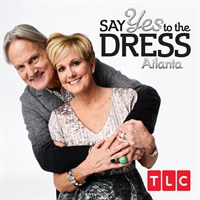 Available on
Xbox One
HoloLens
PC
Mobile device
Xbox 360
Description
SAY YES TO THE DRESS: ATLANTA brings Southern charm to a familiar series. Set in the nation's largest full service bridal salon, viewers go behind the scenes at Bridal's by Lori to see what each bride goes through to find the perfect wedding dress.
Episodes
1. We've Got a Lot of Catching Up to Do!
2. Let Me Show Y'all How It's Done
4. I Feel Like I'm in Dress Heaven
5. You Can't Give Every One a Rose
8. Somebody Just Turned on the Vixen!
9. Way Out of My Comfort Zone
Additional information
Duration
10 episodes (7 h 5 min)