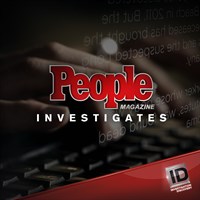 Description
Ripped from the pages of one of the nation's top weekly magazines, PEOPLE MAGAZINE INVESTIGATES goes beyond the headlines to uncover the heart-wrenching stories of lives and families ripped apart. These are crime stories that transcended news and became part of popular culture. PEOPLE MAGAZINE INVESTIGATES is interlaced with People's journalists and firsthand emotional interviews.
Episodes
1. The Long Island Serial Killer: The Lost Girls
2. The Long Island Serial Killer: New Revelations
3. What Happened to Baby Lisa?
5. Cabin 28: Horror in the Woods
6. Hollywood Horror Story
8. JonBenet: The Untold Truth
10. The Darkest of Nights
11. Jeffrey MacDonald: The Accused
Additional information
Networks
Investigation Discovery
Duration
11 episodes (7 h 48 min)