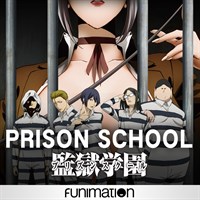 Description
Hachimitsu Academy, a historically all-girls school, has finally become co-ed. Kiyoshi, is one of five boys to enroll. What he doesn't know is that the school is clandestinely ruled by a council of ruthless, cruel, totally hot female students!
Episodes
2. The Man Who Viewed Too Much
4. Take Me Out to the Sumoland
5. The School's Number One Most Treacherous Man
7. Meiko's Delicious Restaurant
10. It's a Bum-derful Life
12. Good Morning, Prison!
Additional information
Duration
12 episodes (4 h 57 min)