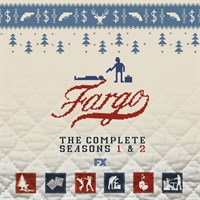 Description
The Coen Brothers Best Picture Oscar® Nominee transforms into TV's most talked about series. FARGO features a new "true crime" story and new characters… all chilled in the trademark dry wit, murderous mayhem and "Minnesota nice" of the original classic film.
Episodes
1. The Crocodile's Dilemma
7. Who Shaves the Barber?
9. A Fox, a Rabbit, and a Cabbage
17. Did You Do This? No, You Did It!
Additional information
Duration
20 episodes (18 h 15 min)